World
Spain
Barcelona
Canaletes Fountain
in Barcelona
The most favourite fountain among locals, you can drink water from it and then you will certainly return again in Barcelona.
Canaletes Fountain
#1 of 4 things to do in Barcelona
Canaletes Fountain (Font de Canaletes) is a beautiful fountain with taps, crowned by a lamp post. On the tile next to the fountain is an inscription which says that anyone who drinks the water from the fountain, will come back to Barcelona.

The fountain is a favourite spot for travellers, loving couples, as well as football fans of "Barcelona" - they like to sit here before the football match and after it.

The fountain is located at the beginning of La Rambla, near the Plaza Catalunya.

Region: Barcelona, Spain

Location: La Rambla
Things to do here 1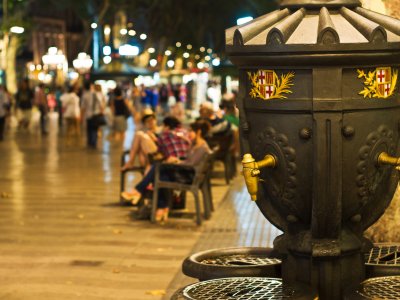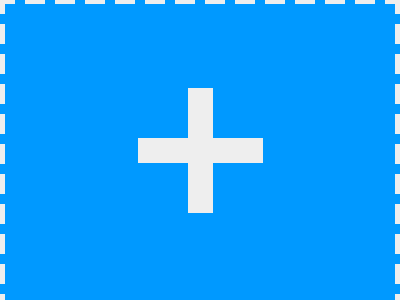 Guest
Share an idea!
Have an adventure or entertainment idea that we don't have yet? Share your idea with other adventure-seekers!
−
Canaletes Fountain on the map
More places to visit in Barcelona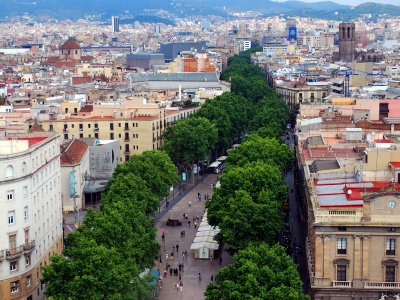 La Rambla
The main pedestrian street of the city, a kind of Mecca for travellers who want to feel the rhythm of the city and see the life of locals.
10
Barcelona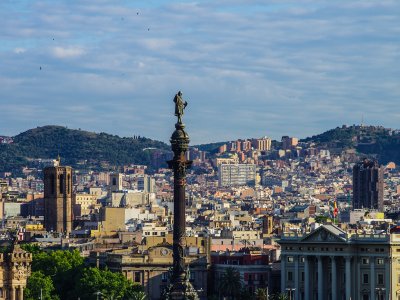 Columbus Monument
Monument stands on an area of Portal de la Pau, near the city's port, where Columbus' ships were moored after his discovery of the New World.
5
Barcelona
Photo credit © https://www.flickr.com/photos/jmanresa/