See the world's highest stalagnate
#7 of 26 things to do on Sardinia
In the grotto Ispinigoli is stalagnate highest in Europe - its height is about 40 meters, and in comparison with them the rest of stalactites and stalagmites of the cave seem quite tiny.

To get to stalagnate, you need to take a guided tour, during which an experienced guide will take you on a slippery stairs into the very depths of the cave.
Where to do?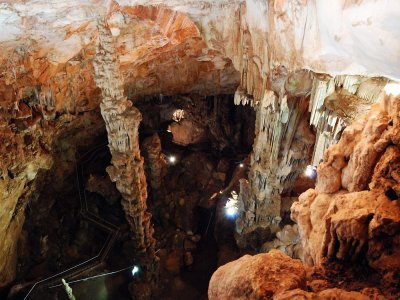 Cave of Ispinigoli
On the island of Sardinia, near the town of Dorgali is an amazing cave, where you can see the highest stalagnate in Europe.
20
Sardinia
Location: Dorgali
Open hours: from 10:00 am to 5:00 pm

How much?
entrance costs €7,5.