Adventure Rating on Sardinia
TOP-26 adventure's step-by-step
recipes & lifehacks
How to see the pink flamingos on Sardinia
How to hunt for sea urchins on Sardinia
How to see Nuraghe - ancient structure of an unknown civilization on Sardinia
How to visit the Giants' grave on Sardinia
How to walk the breakneck stairs Scala del Capriolo on Sardinia
How to climb to the Saint Remy Bastion on Sardinia
How to see the world's highest stalagnate on Sardinia
26 things to doon Sardinia
The majestic grotto near the town of Alghero, with an underground lake, stalactites and luxurious rooms reminiscent of the palace of the king.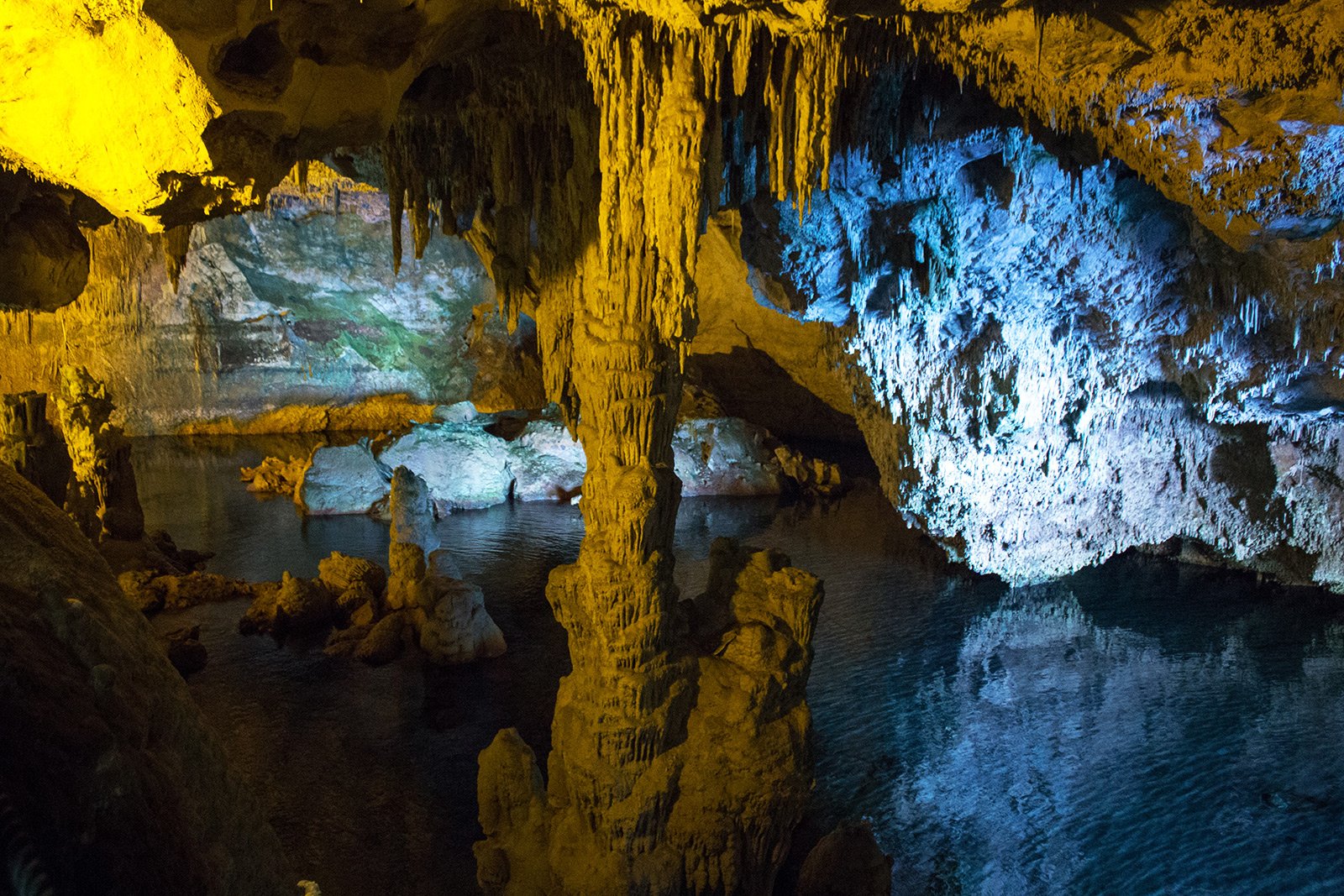 Neptune's Grotto is located a few kilometers from the town of Alghero, and it is a labyrinth of underground passages, magnificent halls and natural columns.

The cave has several halls, are particularly noteworthy Hall Ruins, Music and Organ Hall, where the hanging stalactites resemble musical instruments, Royal Hall - there is very tall column. Beautiful Lake Lamarmora covers the "floor" of the cave, and a bright light makes the entire grotto iridescent work of natural art.
Things to do here
2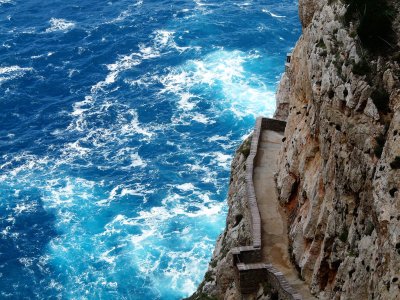 Walk the breakneck stairs Scala del Capriolo
Go down to the Neptune's Grotto on the long stairs, offering a view of the Mediterranean Sea.
FREE
22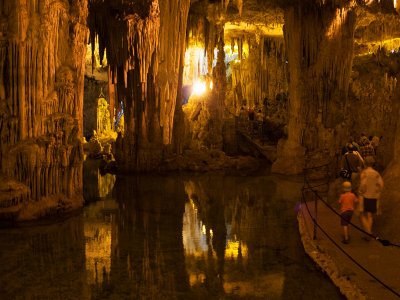 Visit Neptune's Grotto
Go down into the subterranean abode of the god of the seas and oceans, stroll among the stalagmites and touch the cold waters of Lake Lamarmora.
€13
15 Know more things to do?
Share your ideas of what to do on Sardinia with other travellers — together we'll make our travellings more interesting!
Neptune's Grotto on the map
Open hours
from 11:00 am to 4:00 pm