Climb to the Saint Remy Bastion
#6 of 26 things to do on Sardinia
On the terrace of the Saint Remy Bastion leads a wide staircase, with two spans, and at the very top, at the Arc de Triomphe, you will see stunning views of the city, the coast and the garden near the wall.

During summer there is a cafe on the terrace, live music and you can enjoy a delicious coffee. Then you can walk on the bastion, waiting for the evening, when the city will cover the bright veil of light from the streetlights.
Where to do?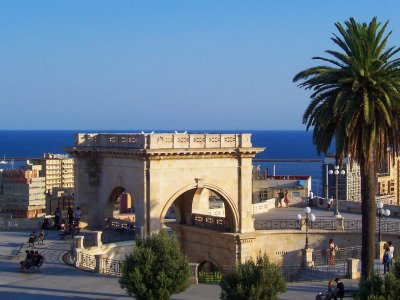 Bastione of Saint Remy
Bastion of Saint Remy was built only in the last century, but it has already become a bright landmark where locals come in the evening.
23
Sardinia
Location: Cagliari city

How much?
free.