Adventure Rating on Sardinia
TOP-26 adventure's step-by-step
recipes & lifehacks
How to see the pink flamingos on Sardinia
How to hunt for sea urchins on Sardinia
How to see Nuraghe - ancient structure of an unknown civilization on Sardinia
How to visit the Giants' grave on Sardinia
How to walk the breakneck stairs Scala del Capriolo on Sardinia
How to climb to the Saint Remy Bastion on Sardinia
How to see the world's highest stalagnate on Sardinia
26 things to doon Sardinia
City, hidden in the mountains, is known for its wall paintings, which adorned every house of this vibrant and unique place.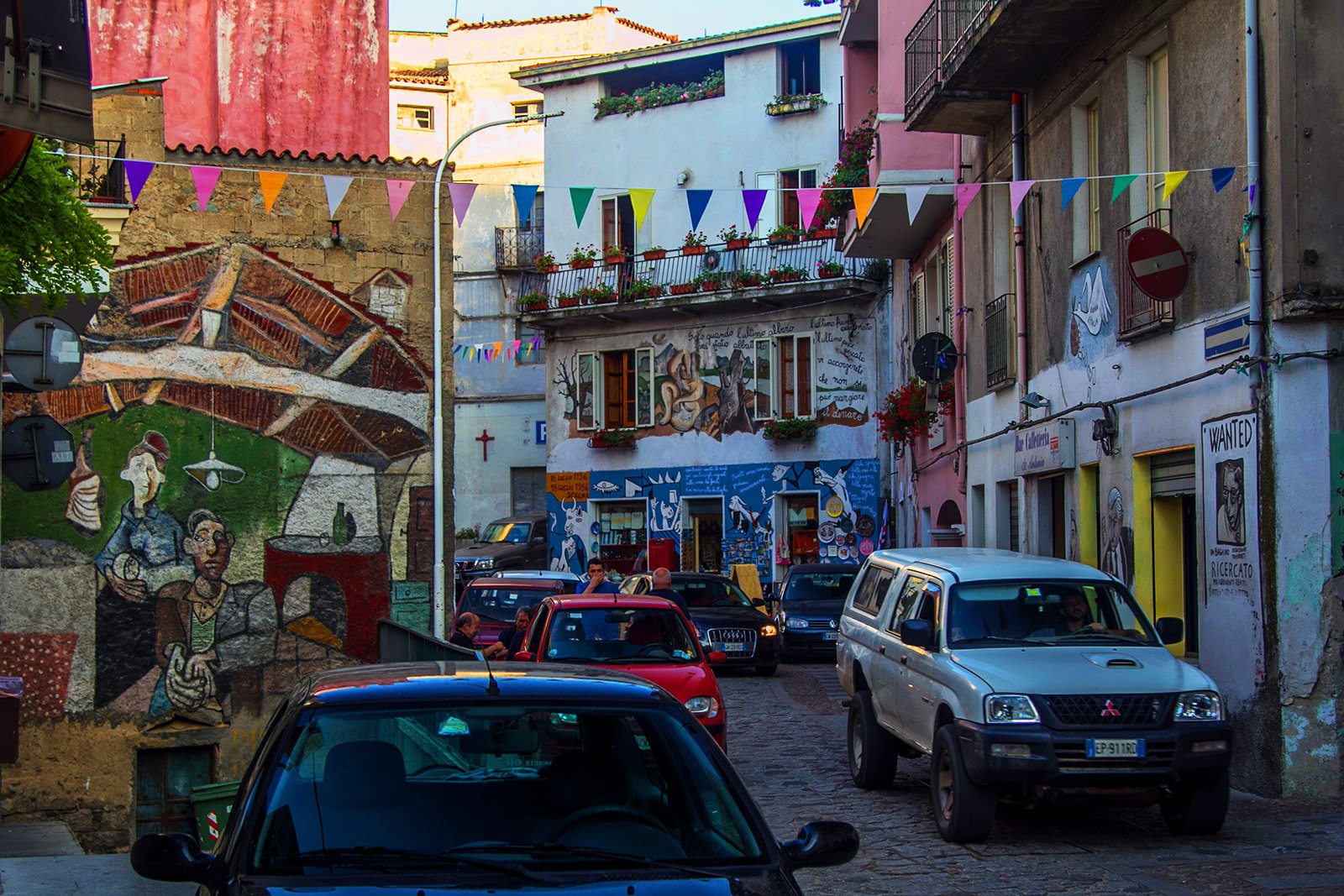 Orgosolo is located in the mountains at an altitude of 620 meters, and is particularly popular due to the murales - wall painting, the tradition of which is originated in the 60s of the last century.

Murales tells stories of Sardinians living, reveals dissatisfaction with the policy of their powers, sings the praises of Italian singers and poets. Every house here is painted in its own style, and walk among them, recalls visiting an open-air museum.

Orgosolo surrounded by mountains, often sheltered cotton clouds. There are many vineyards, the wine so special in the city and has an unusual taste.

Here live the most hospitable people of Sardinia.
Things to do here
1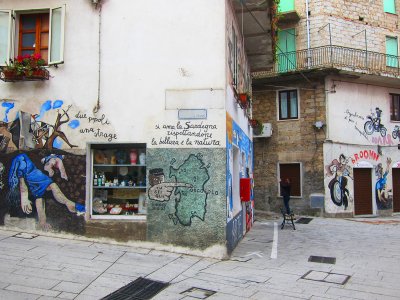 See murales
Stroll through the art museum in the open air among many houses, painted a picture of life in Sardinia.
FREE
18 Know more things to do?
Share your ideas of what to do on Sardinia with other travellers — together we'll make our travellings more interesting!
Orgosolo on the map
Location: Province of Nuoro