Place:
Milan Cathedral in Milan, Italy
Milan Cathedral is beautiful not only from below, but if you examine it from the roof, because it offers not only panoramic views of Milan, but also you can see the towers of the cathedral and its architectural excellence.
You can climb to the roof of the cathedral on the lift or use stairs, which has about 500 steps. Entrance is outside, on the left side of the cathedral.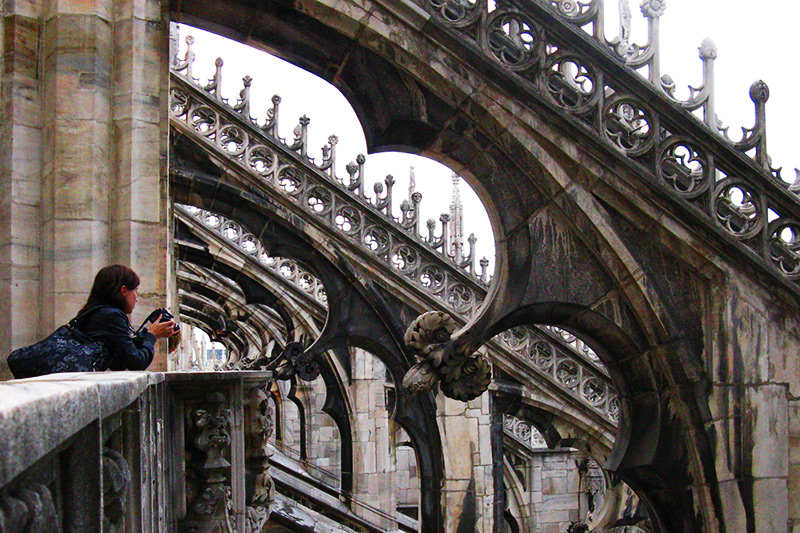 © Miguel Rebollo | Flickr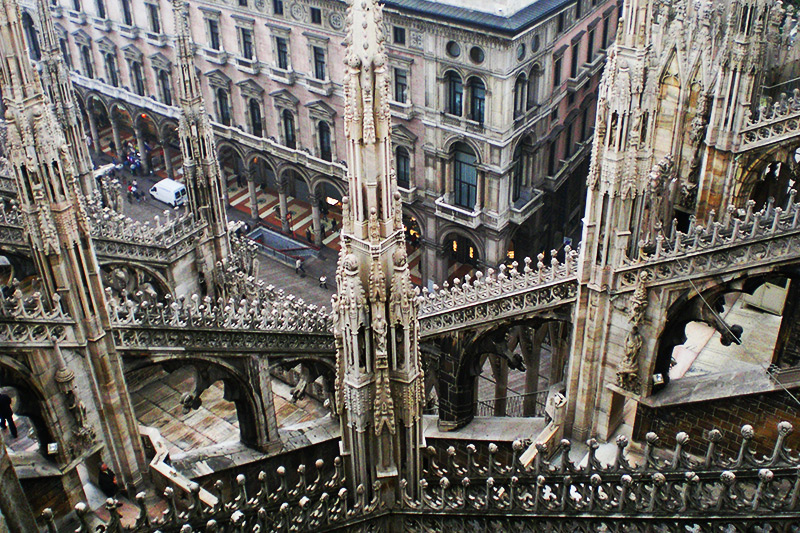 © Mike Towber | Flickr
Tips and hints:
it is better to climb onto the roof early in the morning when there are few visitors.
Prices:
ascent with elevator costs €13, ascent on foot €8.
Location:
Piazza del Duomo