Adventure Rating in Milan
TOP-30 adventure's step-by-step
recipes & lifehacks
How to climb to the roof of Cathedral in Milan
How to see the famous fresco by Leonardo da Vinci "Last Supper" in Milan
How to get a tan on the roof of Milan Cathedral in Milan
How to listen to opera at La Scala in Milan
How to try Gorgonzola in Milan
How to see extraordinary optical illusion in the church of Santa Maria in Milan
How to see Egyptian mummies in Milan
30 things to doin Milan
This is a luxurious landscaped park, spread out near the Sforza Castle, where you can have a picnic, go for a run with the locals or feed the birds at the pond.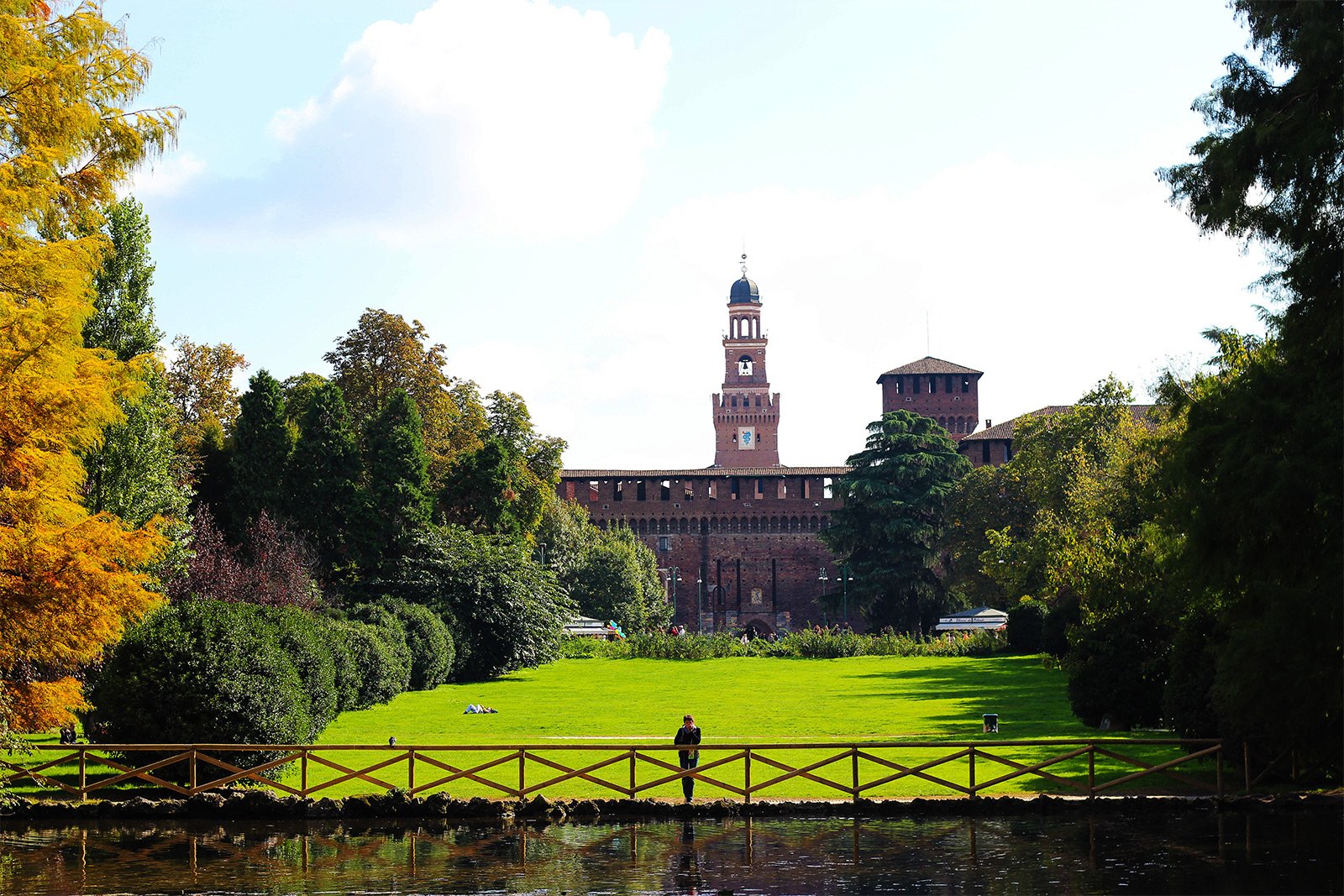 Sempione Park (Parco Sempione) was built on the site of the parade ground near the Sforza castle (Castello Sforzesco) and covers an area of ​​50 hectares. This is a very quiet, peaceful place, where, under the canopy of trees, you can have a picnic, take a walk along the paths, pet turtles and see how birds swimming in the pond. The locals often arrange a morning jog in the park, and you can join them.

Near the main entrance to the Sempione park installed Arch of Peace, which was built by order of Napoleon. Through it he was going to officially enter the city.

There is the Palace of the Arts in the Sempione park, where often hold exhibitions, and the public aquarium.

Free admission.
Things to do here
1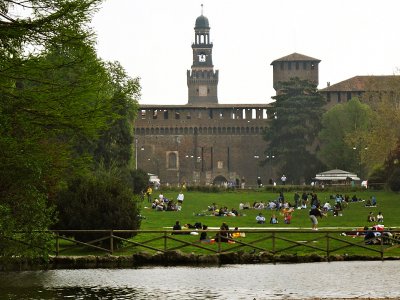 Have a picnic near the Sforza Castle
Take a walk in the park at the Sforza Castle, feed the birds at the pond, and have a small picnic on the lawn, watching the locals.
FREE
20 Know more things to do?
Share your ideas of what to do in Milan with other travellers — together we'll make our travellings more interesting!
Sempione Park on the map
Open hours
from 6:30 am to 10 pm