Church of Santa Maria
#4 of 30 places to visit in Milan
Church of Santa Maria presso San Satiro is located near Piazza Duomo, in an alley behind a flower stall. In appearance it is inconspicuous, and not knowing of its existence, it is easy to pass by. Inside the church are frescoes, statues, magnificent painted dome, and looked at the altar, you will see conceived by the architect of many years ago an unusual optical illusion.

The church can not be photographed. People come here to pray to the Madonna and to make donations. In the church, you can often find volunteers who are happy to tell the story of this place.
Things to do here
1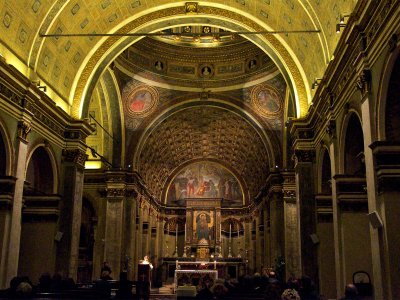 Guest
Share an idea!
Have an adventure or entertainment idea that we don't have yet? Share your idea with other adventure-seekers!
−
Church of Santa Maria on the map
Location: Via Torino, 17/19
Open hours
from 7:30 am to 7 pm