Adventure Rating in Milan
TOP-30 adventure's step-by-step
recipes & lifehacks
How to climb to the roof of Cathedral in Milan
How to see the famous fresco by Leonardo da Vinci "Last Supper" in Milan
How to get a tan on the roof of Milan Cathedral in Milan
How to listen to opera at La Scala in Milan
How to try Gorgonzola in Milan
How to see extraordinary optical illusion in the church of Santa Maria in Milan
How to see Egyptian mummies in Milan
30 things to doin Milan
Milan Cathedral is a symbol of the city, a vivid example of the greatness of Gothic architecture and the place to which lead ancient streets of Milan.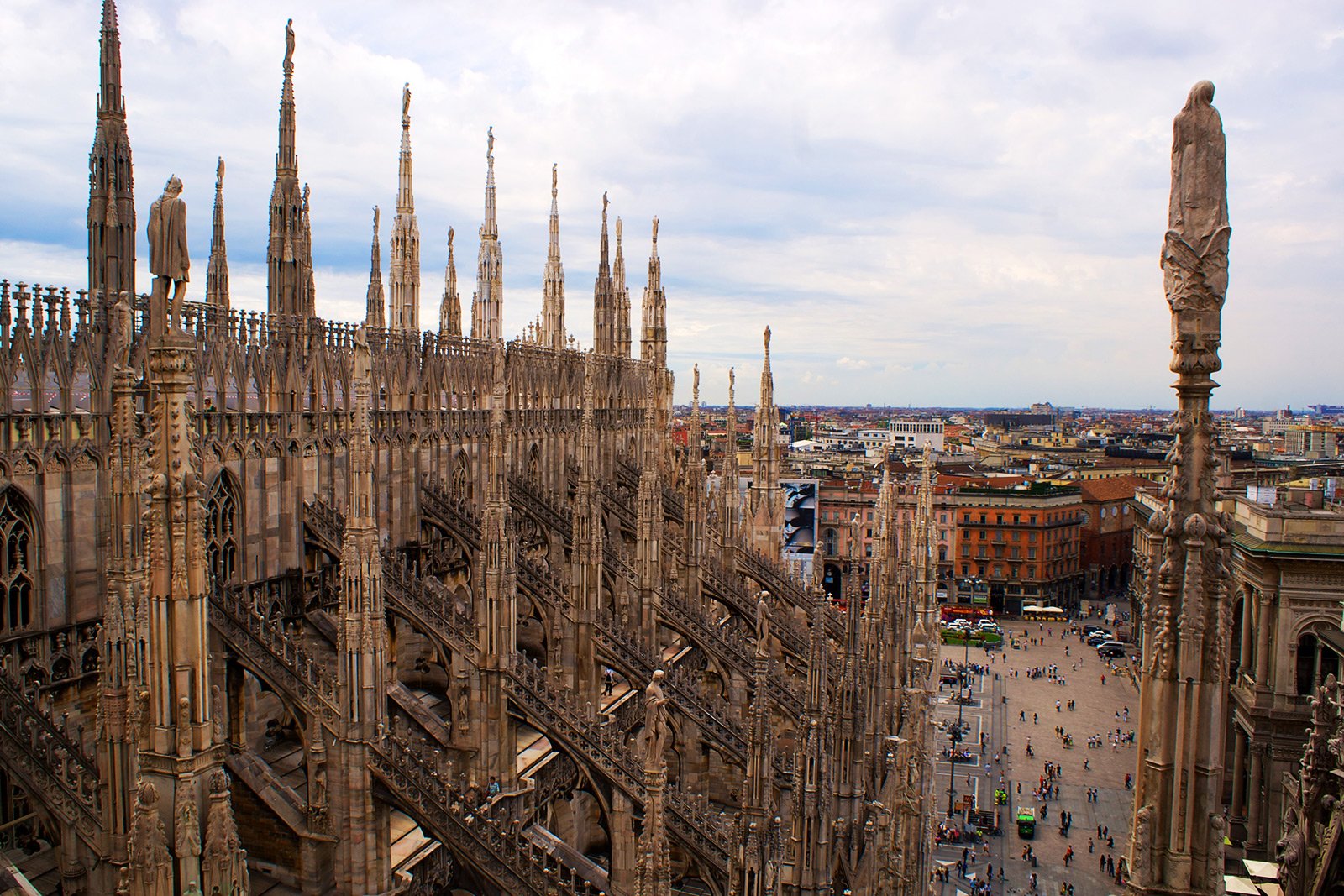 Milan Cathedral is a work of art, it is tens of turrets, spiers and statues, it is an example of Flamboyant Gothic, made of white marble. Milan Cathedral is a symbol of the city, like the Eiffel Tower in Paris, the Coliseum in Rome or the Kremlin in Moscow.

Inside the cathedral is even more shocking, because its scope can turn a head. Cathedral ceiling seems to touch the heavens, there are many elegant columns here, and stained glass windows fascinate.

In the cathedral stands the figure of St. Bartholomew, who died a martyr's death. Sculpture artfully done its work, and now this figure looks so realistic as it can move.

In the cathedral there is another attraction - the roof, where you can not only see the towers of the building, but also to freeze with delight at the sight of the city panorama.
Things to do here
2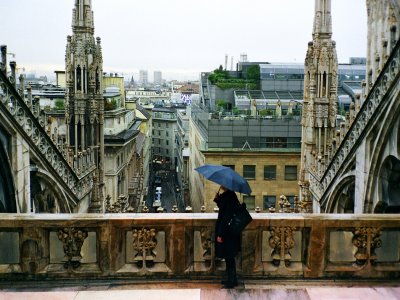 Climb to the roof of Cathedral
On the roof of the cathedral you will see the Gothic towers and fantastic views of Milan.
€8
46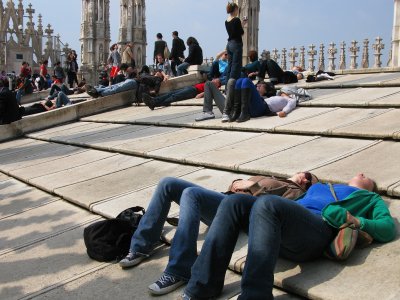 Get a tan on the roof of Milan Cathedral
Lie down on the roof of Milan Cathedral under the hot sun and take a rest on the housetop.
€8
35 Know more things to do?
Share your ideas of what to do in Milan with other travellers — together we'll make our travellings more interesting!
Milan Cathedral on the map
Location: Piazza del Duomo
Open hours
from 7:00 am to 7:00 pm