Museo del Novecento
#12 of 30 places to visit in Milan
Museo del Novecento is located in the Arengario palace (Palazzo dell'Arengario) on the Piazza del Duomo. The best works of painters and sculptors of the last century are here, in the palace, and walk from room to room can be on the glass staircase, which is like a guide for every visitor to the world of art.
The museum was opened in 2010, but has already become one of the brightest tourist attractions. From the upper rooms of the museum offers a beautiful view of the Duomo, and you can make great photos.
The museum's collection consists of works by Pablo Picasso, Fernand Léger and Henri Matisse, Lucio Fontana and Amedeo Modigliani, the works of Italian artists of Arte Povera flow.
All the rooms here are in chronological order, every new room has more modern works.
Things to do here
1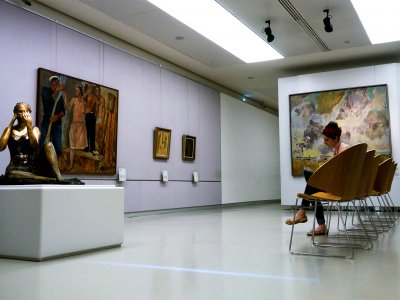 Guest
Share an idea!
Have an adventure or entertainment idea that we don't have yet? Share your idea with other adventure-seekers!
−
Museo del Novecento on the map
Location: Via Marconi, 1
Open hours
from 9:30 am to 7:00-10:30 pm