Drink coffee in a Gucci Café
#11 of 30 things to do in Milan
Coffee Gucci is the gallery Victor Emmanuel II, where you can find boutiques of famous brands. Come here after shopping and order a cup of cappuccino. While you're waiting for your order, you will offer chocolates - do not give up, they are very tasty.

Here you can even take a souvenir for your relatives - candy with the famous logo of the brand Gucci.
Where to do?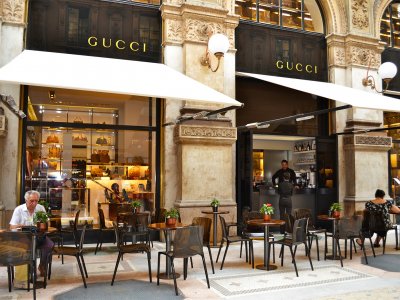 Gucci Café
Gucci Caféis a popular place among Milanese shoppers, where you can drink coffee and take the sweets with Gucci logo.
20
Milan
Location: Galleria Vittorio Emanuele II
Open hours: from 10:00 am to 7:30 pm

How much?
from € 5 for a cup of coffee.