Try panzerotti by Luini
#10 of 29 things to do in Milan
Near the Duomo is the famous Luini Panzerotti. Find it easily by the huge queue near it. Do not be worry about it - you will buy panzerotti very fast.

Here you should order the famous panzerotti - fried cakes with various fillings. They are made from a soft dough and really melt in your mouth. We advise you to take the original panzerotti with tomatoes and mozzarella, but if you want something sweet, try panzerotti with cocoa and nuts.
Where to do?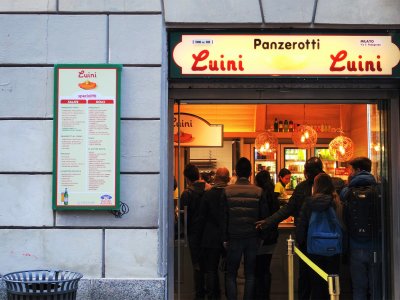 Luini Panzerotti
Famous Luini Panzerotti is near to the Milan Cathedral and very popular among locals.
19
Milan
Location: via Santa Radegonda, 16
Open hours: from 10:00 am to 8:00 pm

How much?
from €3.