Listen to opera at La Scala
#4 of 30 things to do in Milan
Milan is impossible without La Scala , and you should definitely visit this legendary building. The season begins at La Scala on December 7 and all the winter you can see operas here, and in the fall - symphony orchestras. Also La Scala has a ballet and its own choir.

The best places are in the gallery, the pit, the front rows of the lodges. Here is the best acoustics.
Where to do?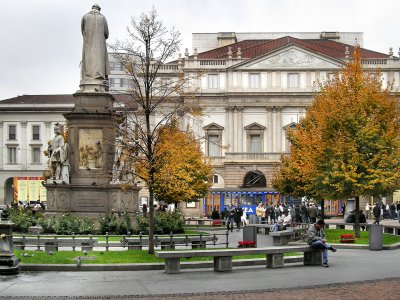 La Scala theater
The temple of opera in Milan, La Scala was reborn from its ashes after World War II and is now considered one of the best opera houses in the world.
31
Milan
How much?
tickets range from € 25 up to several hundred. Take care of tickets in advance. It is better to do it online on the website.