See the most powerful waterfall in Europe
#8 of 12 things to do in Reykjavik
The grand Dettifoss waterfall reveals the rebellious nature of Iceland in a most characteristic way. It is definitely the leader of water flows among all European waterfalls in its power.

The width of «the European Niagara Falls» is full 100 meters, and the untamed hurling stream cascades from the height of 44 meters. The average water flow in the waterfall is about 200 cubic meters per second, which makes it look truly spectacular.

The waters of Dettifoss are rarely clean, as the torrent sweeps away and takes with it everything on its way. The seething white foam, as contrasted to the dark water background, leaves an unforgettable impression!
Where to do?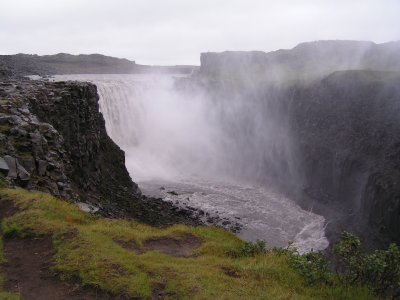 Dettifoss Waterfall
The rebellious nature of this «brutal» waterfall is sure to astound you to the very bottom of your heart.
14
Reykjavik
Location: Ctra. 864,Norðurþing
Phone: +354 550 0720