Adventure Rating in Reykjavik
TOP-14 adventure's step-by-step
recipes & lifehacks
How to see the waterfall from the inside in Reykjavik
How to see Northern Lights in Reykjavik
How to take a bath in hot springs in Reykjavik
How to see a spouting geyser in Reykjavik
How to see a sunset over floating icebergs in Reykjavik
How to see ice caves in Reykjavik
How to see Atlantic puffins in their habitat in Reykjavik
14 things to doin Reykjavik
Not everyone has a chance of visiting a fairytale of the Snow Queen. Go there to become the lucky one!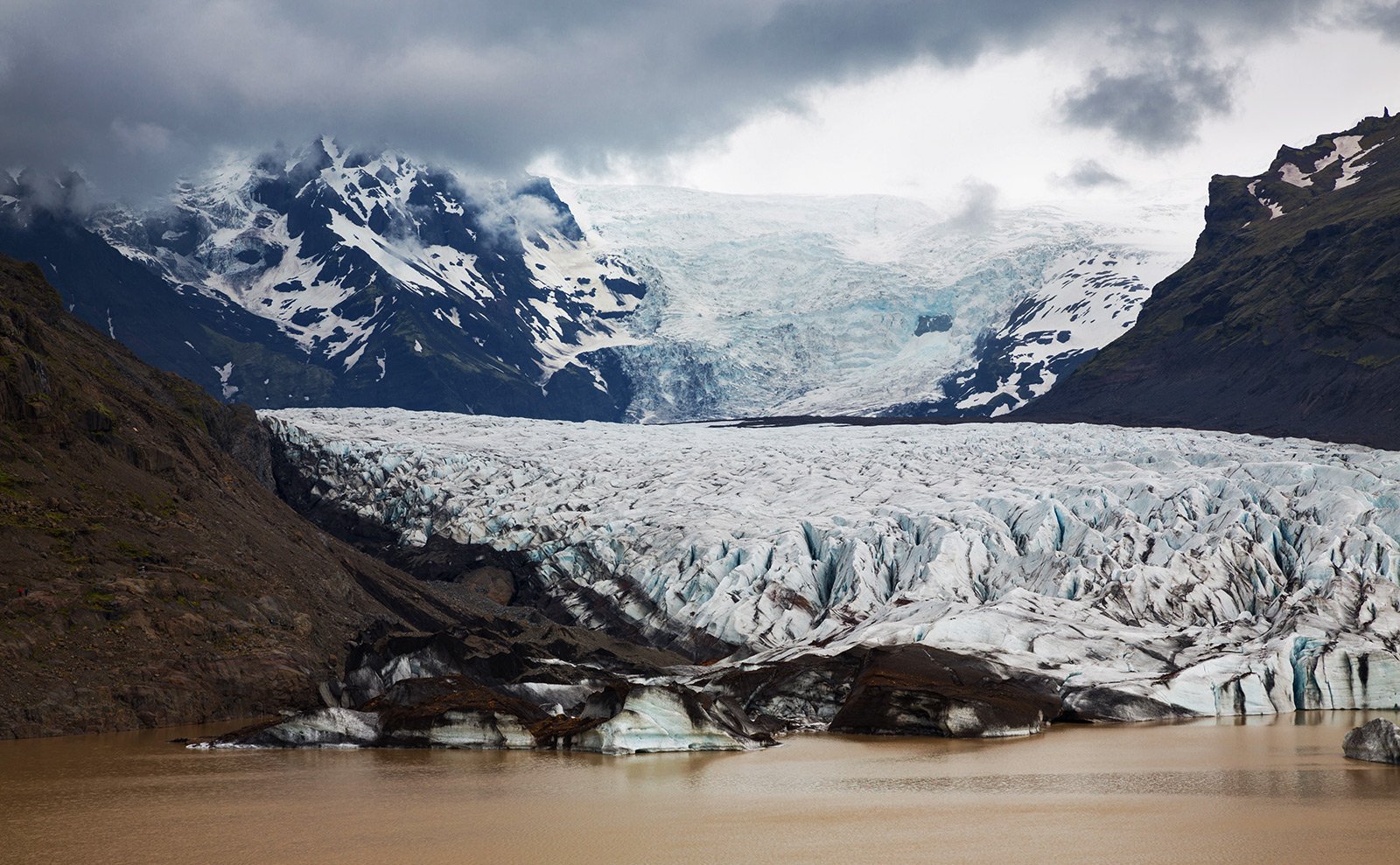 The Svinafell glacier is already more than five centuries old. The consequence of this respectable age is that, over the years, bubbles of air, reflecting the light, were pushed out of the ice thicket by its weight. In this way there formed the "blue ice", which is a stunningly beautiful phenomenon, a similar one to be found nowhere except in a fairytale.

You can see these gorgeous ice crystals only from within of the glacier. The meltwater washed a horizontal passage under it, forming the marvelous Crystal Cave. The length of the cave is 50 meters, while its width is 10 meters, and the height is less than 2 meters.
In the cave you feel as if on the bottom of an astonishingly blue ocean, with the sunlight coming through its water thicket. The turquoise ceiling of the Cave blackens gradually in its transition into the walls, and at the very bottom it gets a saturated blue hue, like the Christmas midnight sky.

This beauty is not accessible all year round. Firstly, staying in the cave is safe only in winter months, when there's a low chance of collapse. The crackling sounds of ice at this time just reveal the glacier movement, though you should be careful, anyway. Secondly, the transparent blue ice shows all its beauty only under certain weather conditions, when there's no or little snow on the glacier surface, and it doesn't prevent the sun from penetrating the cave.

How to get: the best option is going to the Town of Höfn and book a guided tour to the glacier. You can get from Reykjavík to Höfn by bus, stopping in Skaftafell area.
Things to do here
1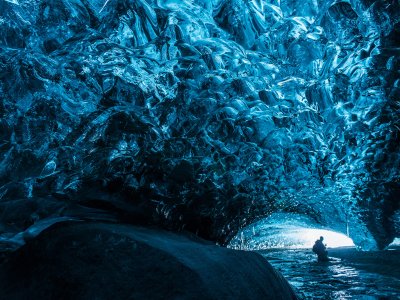 See ice caves
Visit one of the most fabulous places on the planet - an azure ice cave, looking like an ocean, frozen above your head.
FREE
15 Know more things to do?
Share your ideas of what to do in Reykjavik with other travellers — together we'll make our travellings more interesting!
Crystal Cave Svinafell on the map