Adventure Rating in Reykjavik
TOP-14 adventure's step-by-step
recipes & lifehacks
How to see the waterfall from the inside in Reykjavik
How to see Northern Lights in Reykjavik
How to take a bath in hot springs in Reykjavik
How to see a spouting geyser in Reykjavik
How to see a sunset over floating icebergs in Reykjavik
How to see ice caves in Reykjavik
How to see Atlantic puffins in their habitat in Reykjavik
14 things to doin Reykjavik
The most extraordinary building in Reykjavík is also a real entertainment center, where everyone will find an activity to his or her taste.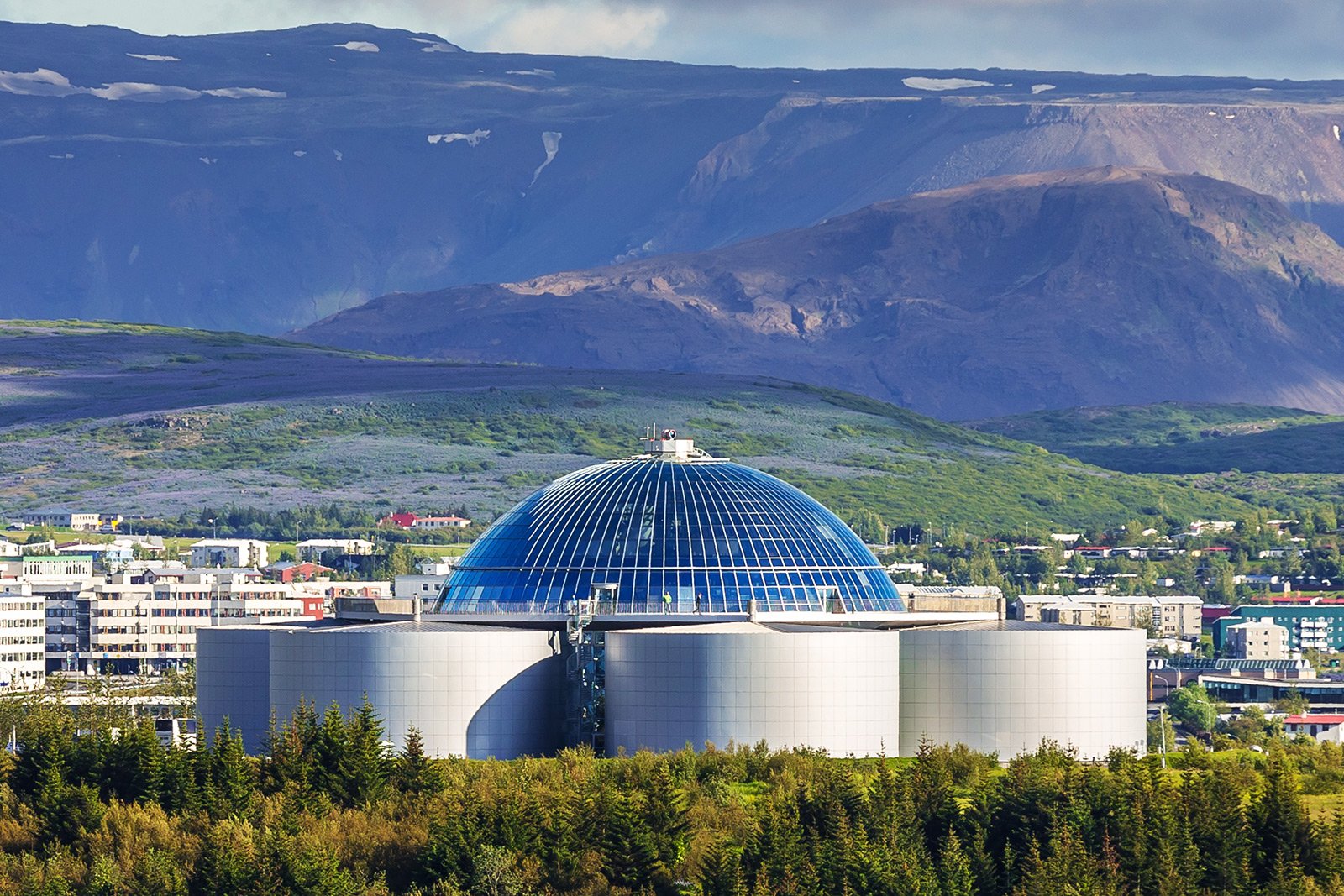 Perlan is one of the most curious city buildings. According to the original idea, Perlan served as boiler house, composed of six huge circular white hot water storage tanks.
The water tanks are arranged in a circle, so, if you look at the building from above, it resembles a colossal six-petal daisy. The «center» of this not-so-small «flower» is the blue glass dome, erected above the tanks.

Perlan offers you a wide range of interesting activities. The ground floor of the building houses the Winter Garden, where a diversity of entertaining events, like fairs and concerts, are held. The fourth floor is equipped with telescopes to admire the city view. Finally, there's a revolving restaurant under the very dome.

Besides, Perlan offers you an opportunity to buy a wide variety of souvenirs right on the spot. Also you can visit a wax sculpture museum here. It is called «Saga Museum» and gives an account of the culture and history of Iceland. The museum is located inside one of the «petals», which is a former water storage tank.

The cost: there's no entrance free, the charge for using the panoramic telescopes is 100 ISK.

How to get: take a bus to Perlan stop.
Things to do here
2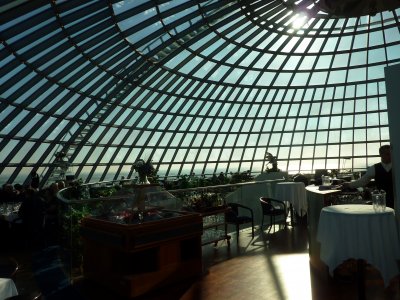 Have dinner in a restaurant under the dome
Indulge in a two-in-one entertainment — a delicious dinner and a fantastic city view in one place!
9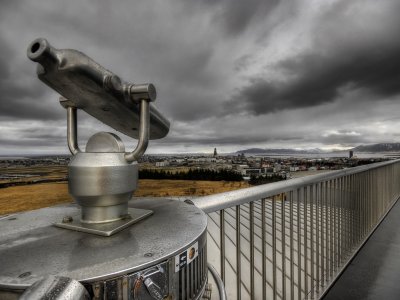 See Reykjavík panorama
An unusual construction, named «Perlan», will strike you not only with its appearance, but also with a magnificent panoramic view of the city.
FREE
6 Know more things to do?
Share your ideas of what to do in Reykjavik with other travellers — together we'll make our travellings more interesting!
Perlan on the map
Location: Oskjuhlio Hill, Reykjavík, Iceland.
Open hours
daily from 10:00 to 21:00, the restaurant opens at 18:30.
Contacts
Phone: +354 562 0200