Adventure Rating in Reykjavik
TOP-14 adventure's step-by-step
recipes & lifehacks
How to see the waterfall from the inside in Reykjavik
How to see Northern Lights in Reykjavik
How to take a bath in hot springs in Reykjavik
How to see a spouting geyser in Reykjavik
How to see a sunset over floating icebergs in Reykjavik
How to see ice caves in Reykjavik
How to see Atlantic puffins in their habitat in Reykjavik
14 things to doin Reykjavik
The Hallgrímskirkja deserves more than just a quick glance from the outside, so come inside to listen to a beautiful organ music here!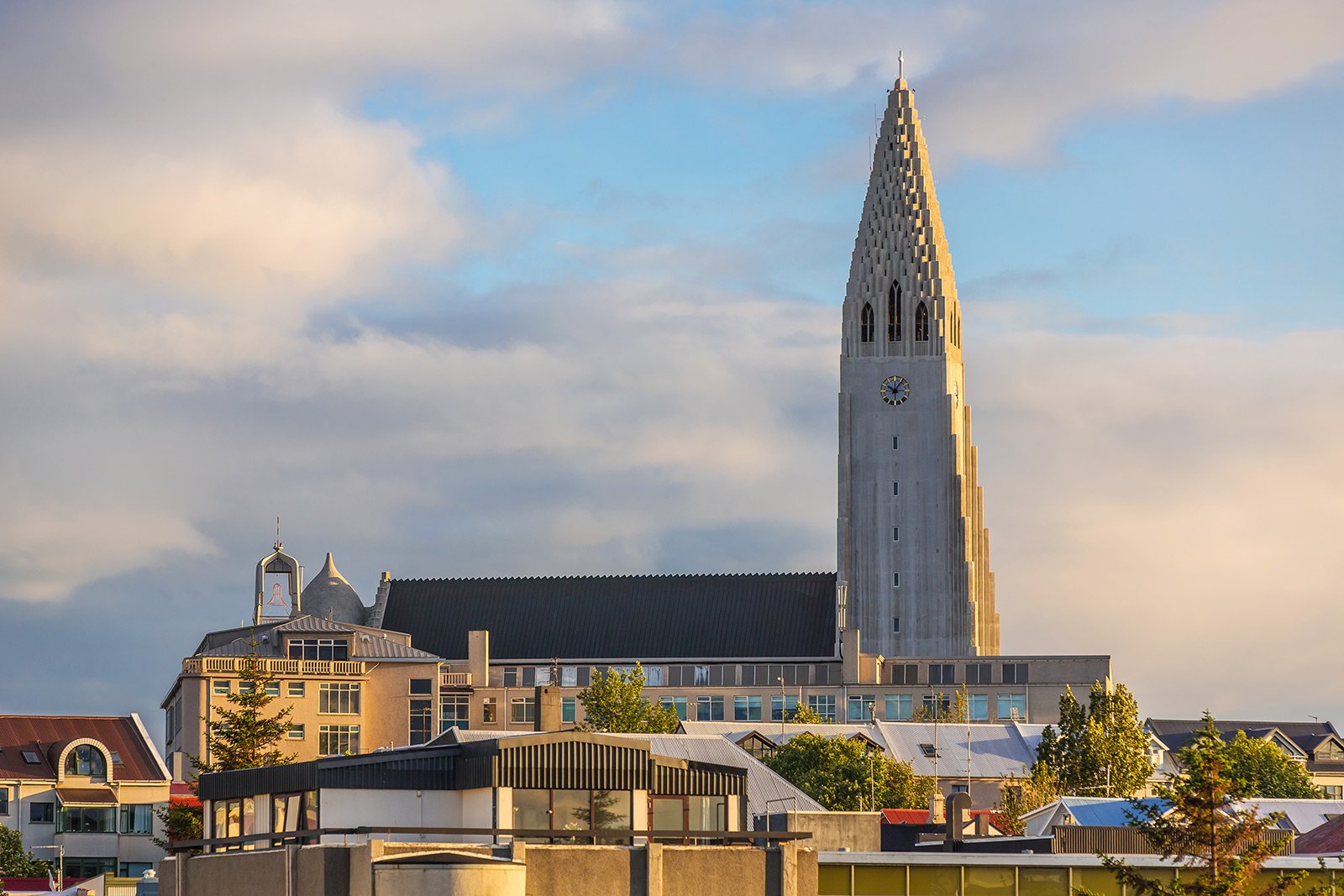 Hallgrímskirkja church, built in the second half of the last century, can be called the heart of Reykjavík without any exaggeration. The building towers up high into the sky: the height of its steeple reaches 75 meters, and from the observation deck of the church, the entire city is clearly visible, as if it were on the palm of your hand. The steeple, combined with the two wings, erected on its sides, symbolizes a volcano eruption, which is not a typical phenomenon in Iceland. The island itself formed due to volcanic activity.

The monument to Leifur Eiríksson rises haughtily in front of the church. The legend has it that it was this explorer who had arrived in America half a millennium before Columbus did.

There is a big organ, created especially for the Hallgrímskirkja by the talented German organ builder, Johannes Klais. The high light arches of the church keep an air of solemnity and peace. All visitors have an opportunity to listen to solemn organ music.

The cost: there's no church entrance fee.

How to get: you can see the church from almost any point of the city, so you are most unlikely to get lost on your way to it. You can also take a bus and get off at Barónsstígur stop.
Things to do here
2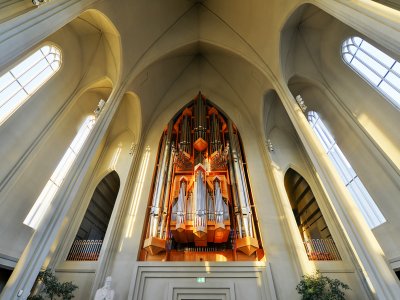 Listen to organ music in the Hallgrímskirkja
The beautiful organ music will leave no judge's heart untouched!
FREE
10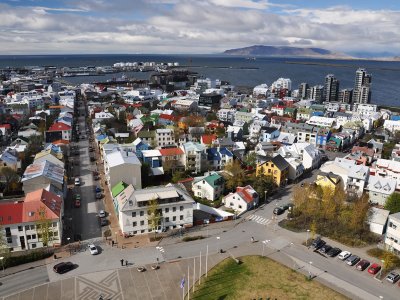 Climb the Hallgrímskirkja
Go to the top of the steeple to enjoy an astounding view of Reykjavík and the mountainous landscape on the horizon.
FREE
9 Know more things to do?
Share your ideas of what to do in Reykjavik with other travellers — together we'll make our travellings more interesting!
Hallgrimskirkja Church on the map
Location: Skólavörðustígur, Reykjavík, 101, Iceland.
Open hours
daily from 09:00 to 20:30
Contacts
Phone: +354 510 1000