Adventure Rating in Reykjavik
TOP-14 adventure's step-by-step
recipes & lifehacks
How to see the waterfall from the inside in Reykjavik
How to see Northern Lights in Reykjavik
How to take a bath in hot springs in Reykjavik
How to see a spouting geyser in Reykjavik
How to see a sunset over floating icebergs in Reykjavik
How to see ice caves in Reykjavik
How to see Atlantic puffins in their habitat in Reykjavik
14 things to doin Reykjavik
The valley, where Geysir is situated, looks like a setting for a sci-fi movie, except that everything is for real here!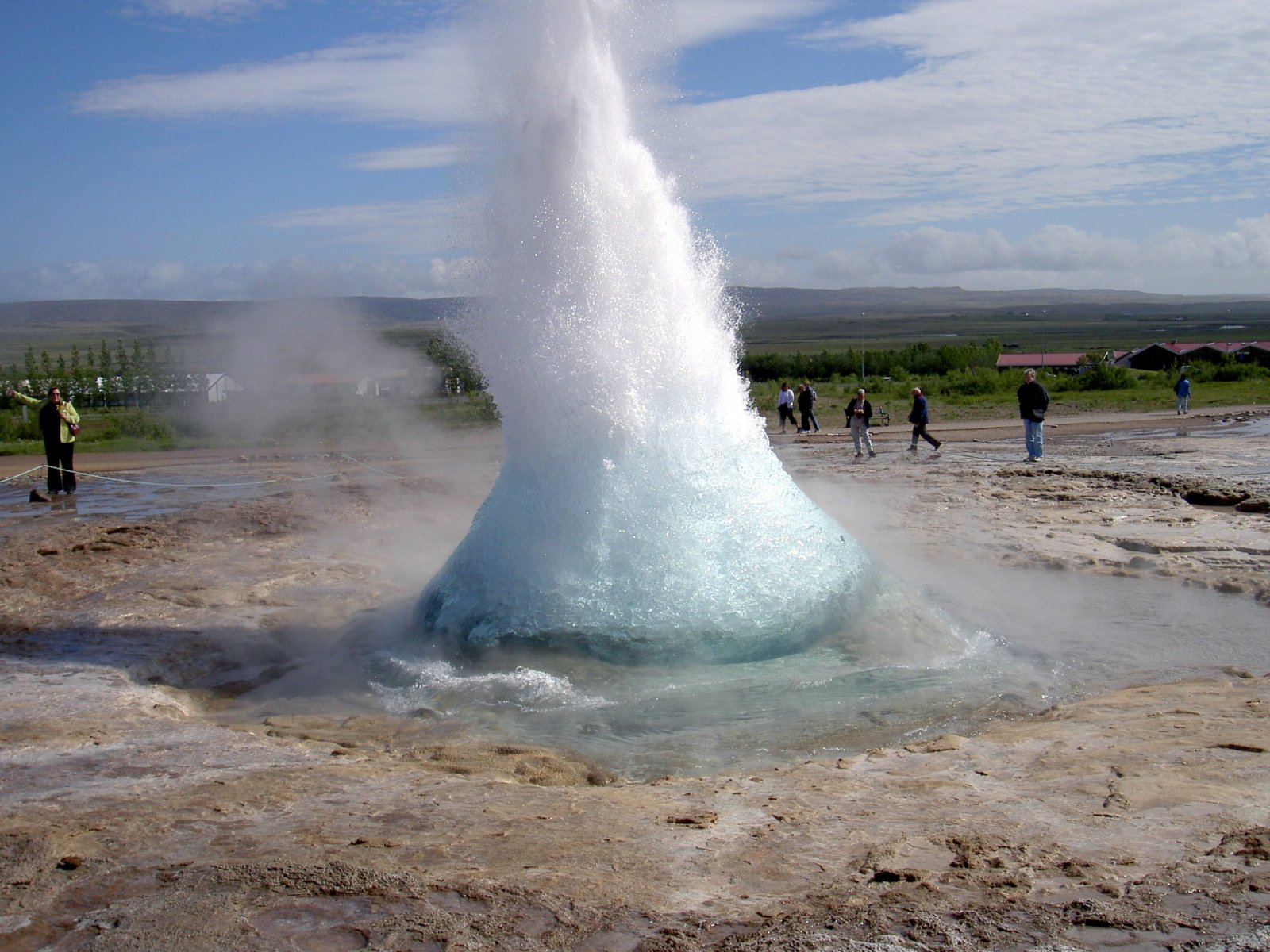 The Haukadalur valley is known as the place, where the most famous geyser on the planet emerged in the 13th century. The Icelanders nicknamed it Geysir, and from then on they started calling geysers all the spouting hot water springs in the world.

Nowadays, Geysir is not active, but still the Haukadalur valley has a lot to offer. About 200 years ago there emerged a brand-new geyser, shooting the water up to a height of 30 meters. It is called Strokkur, and most travelers mainly go to the valley to see this very geyser, though the colored soil and other geysers' craters with the water of unthinkable tints, are worth looking at, too.

The cost of the visit: free of charge

How to get: the Haukadalur valley is located 100 kilometers to the east from Reykjavík. You can get there by car or touring bus.
Things to do here
1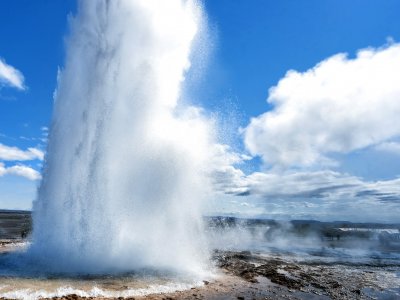 See a spouting geyser
Visiting the Haukadalur valley is like visiting another planet: this place has unearthly looks, indeed!
FREE
16 Know more things to do?
Share your ideas of what to do in Reykjavik with other travellers — together we'll make our travellings more interesting!
Geysir Geyser on the map