Adventure Rating in Reykjavik
TOP-14 adventure's step-by-step
recipes & lifehacks
How to see the waterfall from the inside in Reykjavik
How to see Northern Lights in Reykjavik
How to take a bath in hot springs in Reykjavik
How to see a spouting geyser in Reykjavik
How to see a sunset over floating icebergs in Reykjavik
How to see ice caves in Reykjavik
How to see Atlantic puffins in their habitat in Reykjavik
14 things to doin Reykjavik
The rebellious nature of this «brutal» waterfall is sure to astound you to the very bottom of your heart.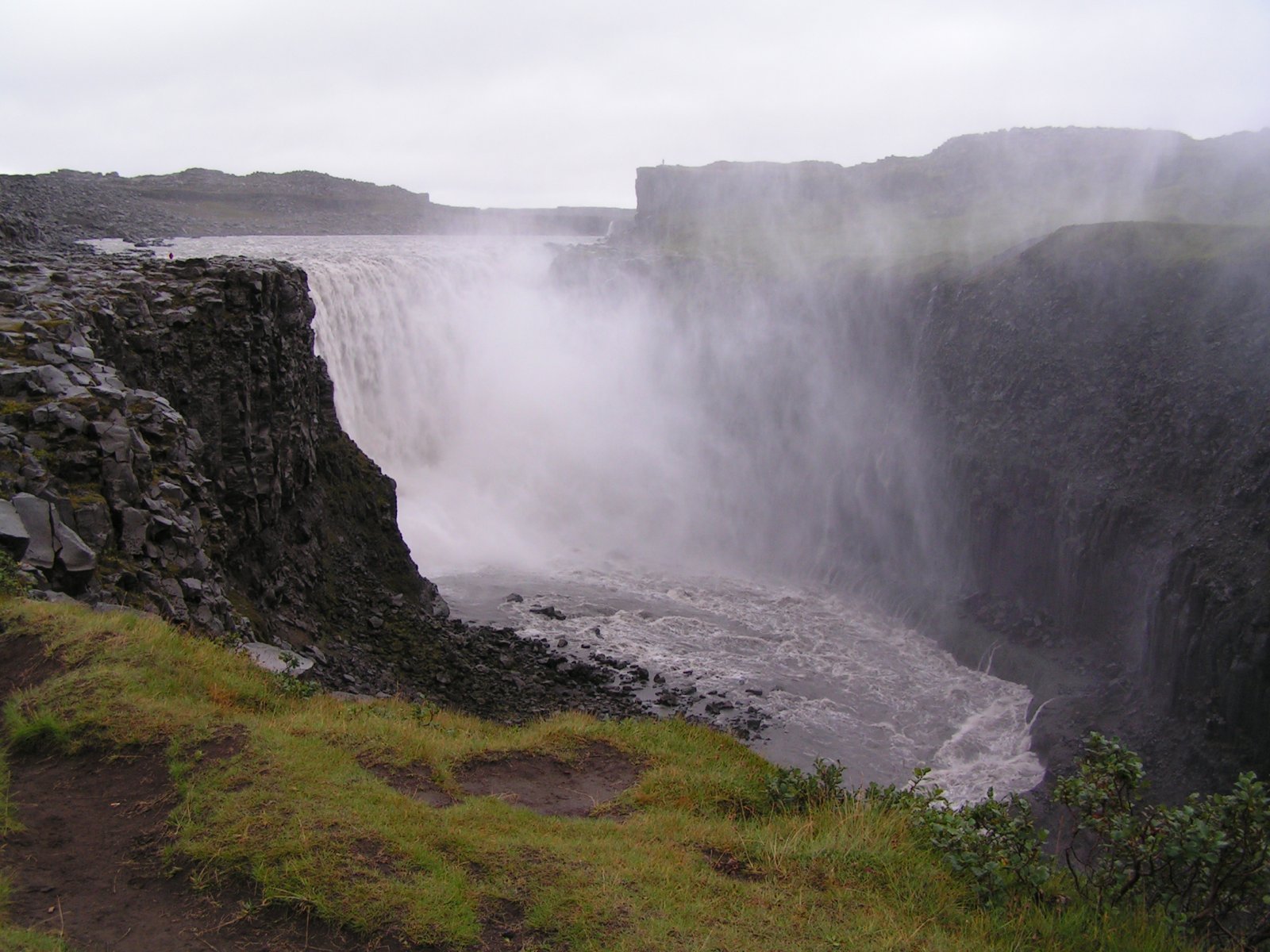 The Seething waterfall (this is how «Dettifoss» is translated) is the most powerful waterfall in Europe. Its name describes this wonder of nature quite to the point: just think of tons of water, slush and foam, whirled in a furious water torrent, cascading from a height of 44 meters!

However, it is not so easy to find words to describe this phenomenon, as you have to see it with your own eyes, feel the cool splashes on your skin, smell the scent of water and hear the sound of it falling down from the height...

Dettifoss is never clean: a white foam is boiling on the surface of its pitch black waters. However, it even embellishes the waterfall, being the source of its unique character and inexplicable beauty.

How to get: Dettifoss is located in Jökulsárgljúfur National Park. Route 1, or the Ring Road, leads to it, the turn to the waterfall is marked with a road sign.
Things to do here
1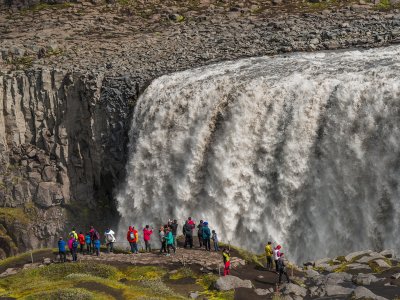 See the most powerful waterfall in Europe
The water giant in the northeast of the country leaves a tremendous impression!
FREE
12 Know more things to do?
Share your ideas of what to do in Reykjavik with other travellers — together we'll make our travellings more interesting!
Dettifoss Waterfall on the map
Location: Ctra. 864,Norðurþing
Contacts
Phone: +354 550 0720