Ride on a donkey
#2 of 21 things to do on Rhodes
If you want to reach the Lindos Acropolis, you need to be ready to overcome a long ladder. But you can use another way. Next to the bus stop, near the stairs are the owners of the donkeys, here you can rent one of the donkeys, and on it, you will reach the top of the mountain.

If you want to please the donkey for the work, you can bring some yummy for it, like apple, carrot or a piece of pumpkin. The donkey would be very grateful.
Where to do?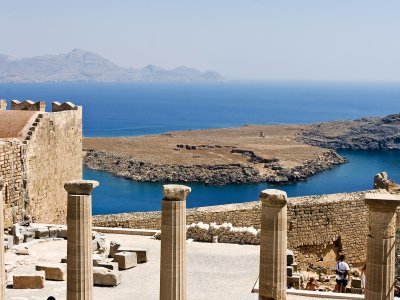 Acropolis of Lindos
In the Acropolis of Lindos, that is as famous as the Acropolis of Athens, you can walk among ancient columns, see how the archaeologists work and touch history.
68
Rhodes
Location: Lindos town
Open hours: from 8:30 am to 3-4:30 pm

How much?
ride a donkey up to the Acropolis costs €5 (one way).