Adventure Rating on Rhodes
TOP-21 adventure's step-by-step
recipes & lifehacks
How to walk through the the Street of the Knights on Rhodes
How to see the unique Bay of St. Paul in the shape of heart on Rhodes
How to ride on a donkey on Rhodes
How to see the Acropolis of Lindos on Rhodes
How to take selfie with ostrich on Rhodes
How to climb to the Monolithos castle on Rhodes
How to see the Acropolis of Rhodes on Rhodes
21 thing to doon Rhodes
In the Acropolis of Lindos, that is as famous as the Acropolis of Athens, you can walk among ancient columns, see how the archaeologists work and touch history.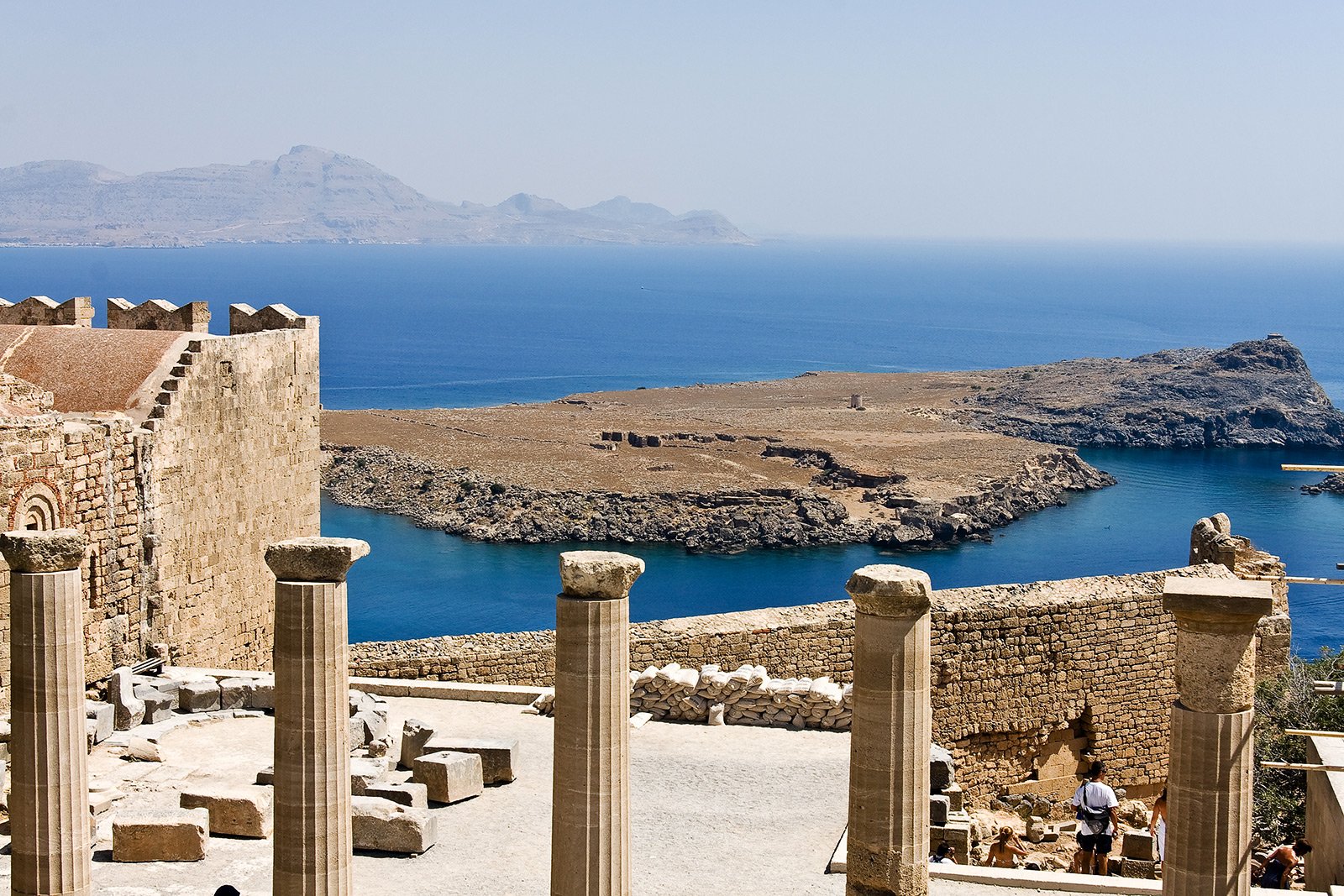 The Acropolis is located on a cliff 116 meters high. You can reach it by foot or rent a donkey. In the Acropolis of Lindos, the second largest Acropolis in Greece after the one in Athens, you will see how temples built over 2000 years ago and the fortresses of the Knights of the Order of St. John of the Middle Ages coexist in a rare symbiosis.

Acropolis is still being restored, here you can see the archaeologists at work, so during a visit, you can note how carefully they do their job.

Pearl of the Acropolis is Temple of Athena Linda. Besides the architectural attractions, you can find here an observation deck, where you can see the lagoon and the St. Paul's bay in the shape of a heart (it is believed that here landed the apostle Paul and begun to evangelise the inhabitants of Rhodes).
Things to do here
3
Acropolis of Lindos on the map
Location: Lindos town
Open hours
from 8:30 am to 3-4:30 pm