See the unique Bay of St. Paul in the shape of heart
#3 of 21 things to do on Rhodes
Rise to the top of the Acropolis of Lindos, near the magnificent temple of Athena Linda you will find the observation deck, which offers views of the lagoon and the unique Bay of St. Paul, which has the shape of a heart.

Of course, apart from this indescribable beauty you will see also and white houses of the town, and you will not be able to stop making photos :)
Where to do?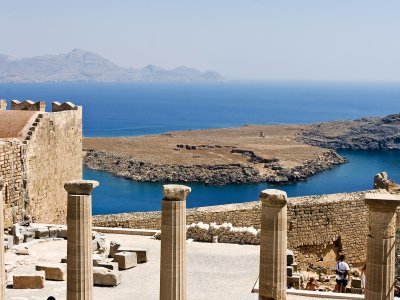 Acropolis of Lindos
In the Acropolis of Lindos, that is as famous as the Acropolis of Athens, you can walk among ancient columns, see how the archaeologists work and touch history.
68
Rhodes
Location: Lindos town
Open hours: from 8:30 am to 3-4:30 pm

How much?
entrance to the Acropolis costs €12.