Adventure Rating on Rhodes
TOP-21 adventure's step-by-step
recipes & lifehacks
How to walk through the the Street of the Knights on Rhodes
How to see the unique Bay of St. Paul in the shape of heart on Rhodes
How to ride on a donkey on Rhodes
How to see the Acropolis of Lindos on Rhodes
How to take selfie with ostrich on Rhodes
How to climb to the Monolithos castle on Rhodes
How to see the Acropolis of Rhodes on Rhodes
21 thing to doon Rhodes
On top of this mountain are a Catholic monastery, orthodox church, the path "the way to Calvary" and the beautiful panoramic area.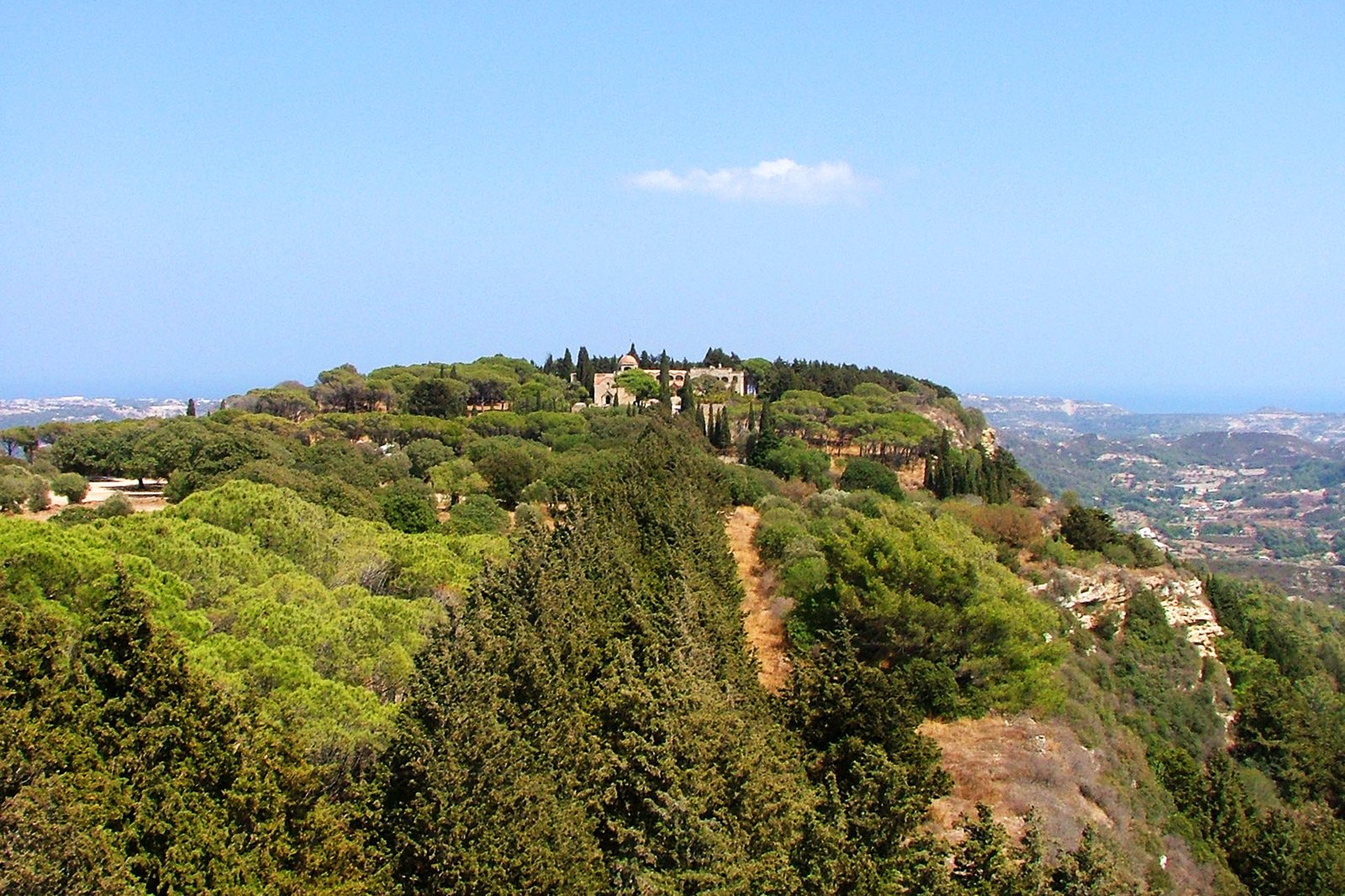 Filerimos mountain rises 267 meters above the resorts Ialyssos and Ixia. It is located in the north-west of the island, 5 kilometres from Trianta and 15 kilometres from the city of Rhodes.

Once upon a time there was a temple of Filerimos Virgin, where one part of the building was given to the Catholic monastery, and the second - the Orthodox temple. It was the place where two faiths coexisted . Soon the Catholic monastery ceased to operate, but the Orthodox Church still works.

Here are the ruins of the ancient city of Yalis, the ruins of the temple of Zeus and Athena, and knightly castles.
Things to do here
3
Filerimos mountain on the map