The Valley of the Butterflies
#6 of 21 places to visit on Rhodes
The Valley of the Butterflies is located in the municipality of Petaloudes. This is one of the wettest places of Rhodes, which is a favourable environment for the emergence of butterflies.

The main attraction here are butterflies Arctiidae. It is difficult to see them on the bark of trees, but as soon as they flap their wings, you will immediately notice them because of a bright colour of their wings.
Things to do here
1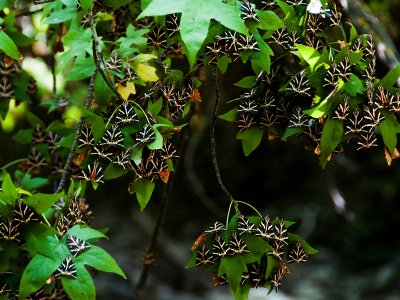 J Carr
See Valley of the Butterflies
You can see hundreds and thousands of butterflies Arctiidae that arrive in the valley at the end of May and live on tree trunks up to the end of October.
How much: from

5
14
The Valley of the Butterflies Guest
Share an idea!
Have an adventure or entertainment idea that we don't have yet? Share your idea with other adventure-seekers!
−
The Valley of the Butterflies on the map
Location: Petaloudes
Open hours
from 8:00 am to 6-7:00 pm