See Valley of the Butterflies
#9 of 21 things to do on Rhodes
Butterfly Valley is located in the municipality of Petaloudes, 20 kilometres from the capital. You can reach it from Rhodes by bus and car.

Valley is rather a narrow park that stretches along the gorge. Among the lakes and streams, trees styrax, emitting into the air aromas of vanilla, bridges you will see a lot of butterflies, clinging to the bark of trees from all sides.

The season opens in May and lasts until November, but it is best to come here in late June, in the most favourable time for new butterflies.
Where to do?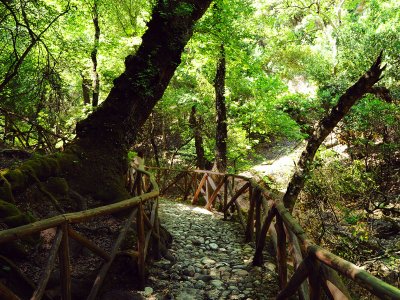 The Valley of the Butterflies
Nature Reserve, the famous landmark of Rhodes, where on the trunks of trees you will see live butterflies Arctiidae, and the air is saturated with vanilla.
16
Rhodes
Location: Petaloudes
Open hours: from 8:00 am to 6-7:00 pm

How much?
€5 costs bus from Rhodes to Petaloudes; €5 cost the entrance to the valley in high season and €3 costs the entrance to the valley in low season.