See the Acropolis of Rhodes
#7 of 21 things to do on Rhodes
Acropolis of Rhodes is located just 3 kilometres from the centre of Rhodes, you can reach it on foot, climbing to the mountain Monte Smith. Here you can see the medieval town houses and modern buildings of Rhodes.

Acropolis of Rhodes can tell a lot about the history of ancient Greece. There are the ruins of the temple of the Pythian Apollo, which was built in the 2nd century BC, as well as the stadium and the amphitheatre of oratory, where Cicero studied.

Moreover, many scientists believe that here was the figure of the Colossus of Rhodes, one of the seven wonders of the world.
Where to do?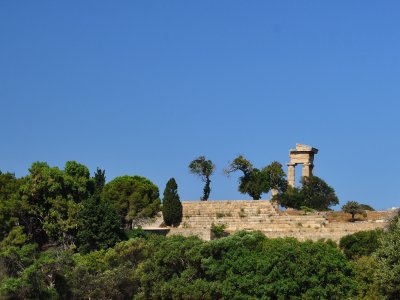 The Acropolis of Rhodes
Acropolis will delight history lovers a beautiful amphitheatre, where studied Cicero, a luxurious temple of the Pythian Apollo and the ancient stadium.
16
Rhodes
Location: Rhodes city