See the merger of the two seas
#16 of 21 things to do on Rhodes
On the southern tip of Rhodes is located a famous cape Prasonisi, which separates the two seas. In the winter time, the seas connect with each other, transforming Prasonisi in the island, and in the summer they are apart, offering travellers a clean beach and the opportunity to engage in extreme water sports.

At the very southern edge of Prasonisi is installed a lighthouse, from which you can hear as the two seas collide with indignantly.
Where to do?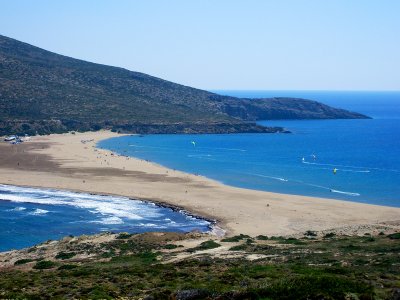 Prasonisi Cape
South point of the island of Rhodes, called "kiss of two seas", because it is here the Mediterranean and the Aegean Sea come together.
9
Rhodes