See the most beautiful sunset on Rhodes
#11 of 21 things to do on Rhodes
Kritinia Castle is located near the village Kritinia, 51 km from the capital. It is better to get here by car because the road is very narrow for the buses. Kritinia Castle can be seen on top of a hill.

As a rule, there are always very few people here, so it is better to come to the Kritinia Castle in the evening, and you will see the sunset with views over the Aegean Sea and the nearby islands in privacy.
Where to do?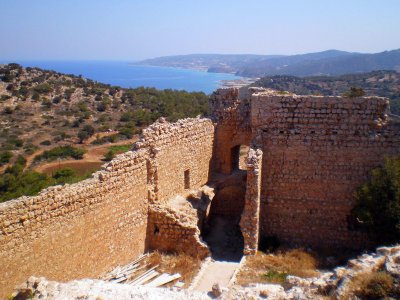 Kritinia Castle
Knights of the Order of St. John from this castle could see the attack enemies from the sea, it was a fortification that it was impossible to conquer.
11
Rhodes