To see the Nike of Samothrace
#39 of 40 things to do in Paris
Although this beautiful statue of the goddess of victory had lost her hands and head in the "struggle for life", she retained her gentle gait and conveys a sense of flight.
How to do?
1. Buy a ticket at the box office of the Louvre or on their official website (so as not to stand in line).
2. Head to the Louvre section called Denon, where Mona Lisa is also located and on the stairs in front of the gallery of Italian painting and the Hall of Apollo, you will find the beautiful statue of Nike.
Where to do?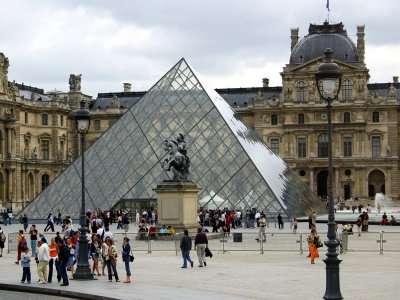 The Louvre
One of the largest and oldest museums in the world has a huge collection of art and historical relics from all around the world.
44
Paris
Location:
The Louvre is located in the heart of Paris. The exact address is Rivoli Street, the 1st district of the capital.
Open hours:
daily from 9 am to 6 pm; on Wednesdays and Fridays till 9:45 pm. The Louvre is closed on Tuesdays.
Official website:
http://www.louvre.fr
How much?
The cost of the ticket to the Louvre is €15.