Buy keychain-tower
#38 of 40 things to do in Paris
It is worth buying a miniature copy of the Eiffel Tower to present it to friends or always carry a piece of Paris in your pocket.
How to do?
1. Go to any souvenir shop or buy it at the foot of the Eiffel Tower.
2. Choose the one that you like most (they come in all colors and sizes).
3. Buy a souvenir for yourself and friends for gifts.
Where to do?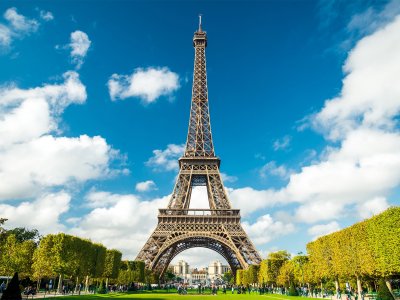 Eiffel Tower
The main symbol of Paris, which attracts all the travelers of the world, the steel tower, which became the hallmark of the City of Lights.
88
Paris
Location:
exact address is Champ de Mars, 5 Avenue Anatole
Open hours:
from 9:00 am to 11:59 pm
Official website:
http://www.toureiffel.paris
How much?
The price varies from €0.5 to €10 depending on the place of purchase and the size of the keychain. If you buy 10 keychains at one time it will cost €4.