Oddviser
adventure's step-by-step
recipes & lifehacks
How to ride a board on volcano in Nicaragua?
How to walk inside the active volcano in Greece?
How to feed flying dogs in the jungles of Thailand?
How to cycle along the Great Wall of China?
How to swim in the famous Trevi Fountain in Rome?
How to ride a kayak along the canals of Venice?
How to walk on the roofs of skyscrapers in Dubai?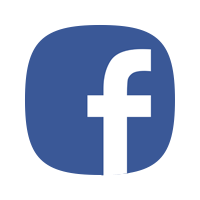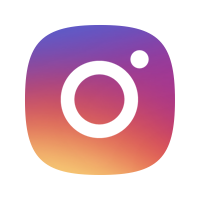 Up to 300-kilometer long tunnels with thousands dreadful people's skulls. Paris subterrane hides a lot of mystery. Will you dare to walk in here?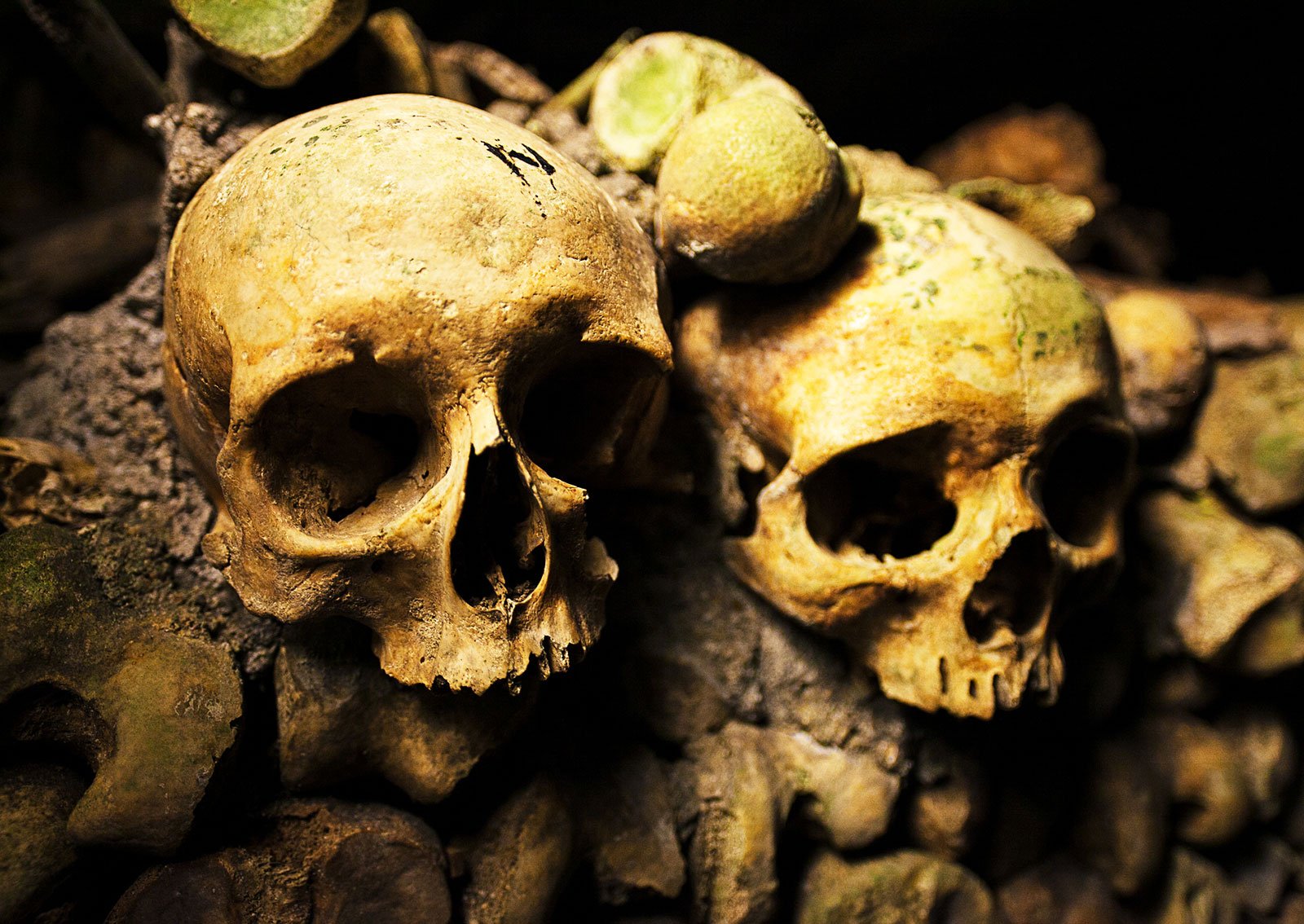 Catacombs of Paris is a complex of underground tunnels, remains of limestone mines that were being worked up as far back as X century. It goes without saying that nobody could think of measuring the length at that times; the exact information about this is still unknown, they say it is approximately from 187 to 300 kilometers.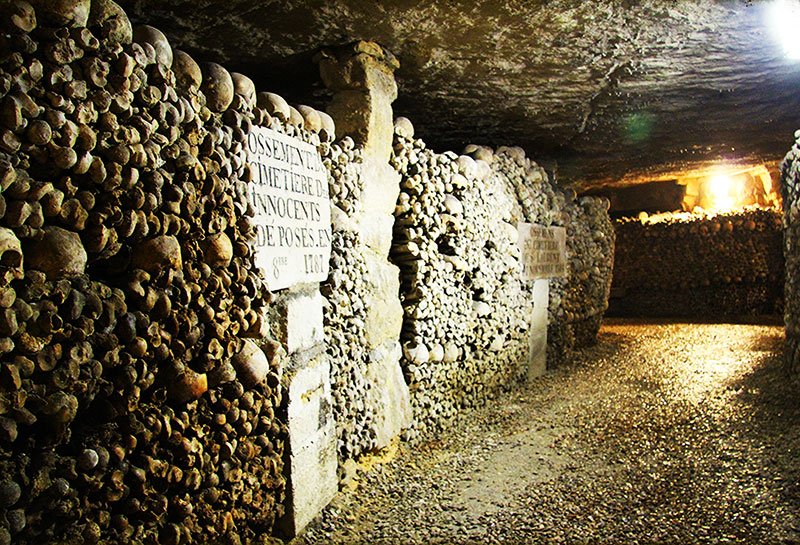 Photo: Catacombs' tunnels, © Kieran Kelly
In XII century stone mines were forgotten, they were used selectively by servers of monastery which was situated not far from the stone mine, they kept wine here. Rumors about the wine, by the way, became one catacomb's guard undoing; in 1793 he went deep into the tunnels searching for the drink. Nobody knows for sure whether he found the wine, what is known exactly - he didn't find the way back.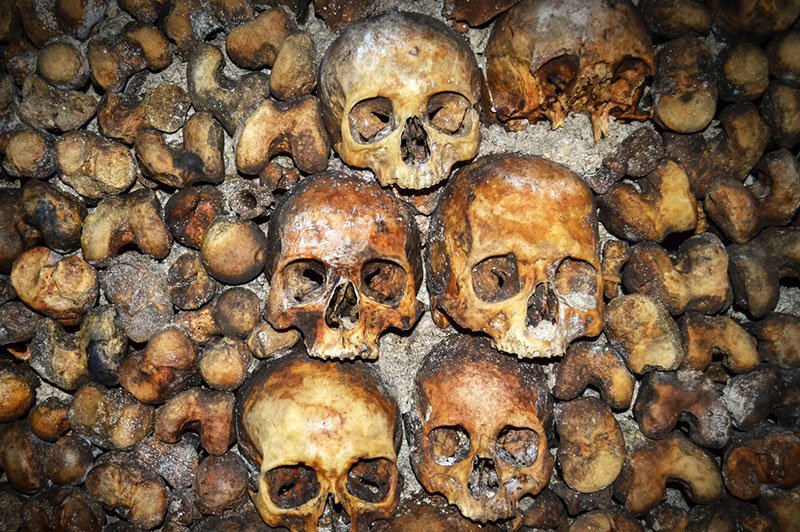 Only in XVII century the underground catacombs became evident. In this period Paris was developing actively when faced with crammed cemeteries from all the sides – at that time people were buried on the church territory only, as there wasn't enough room for all the deceased, one grave could hold 1500(!) remnants of different periods. Such kind of burring caused dangerous diseases and threatened the citizens that lived next to the cemetery. One of the cemeteries, for example, broke through walls of church fortress and spat out corpses just right under feet of the nearest district's citizens.
Then the core decision was made – to carve out dangerous cemeteries and remove bones to useless at that times quarries. The bones were dug up, washed and piled against the walls of the tunnels. Now it is pretty neat, but slightly dreadful.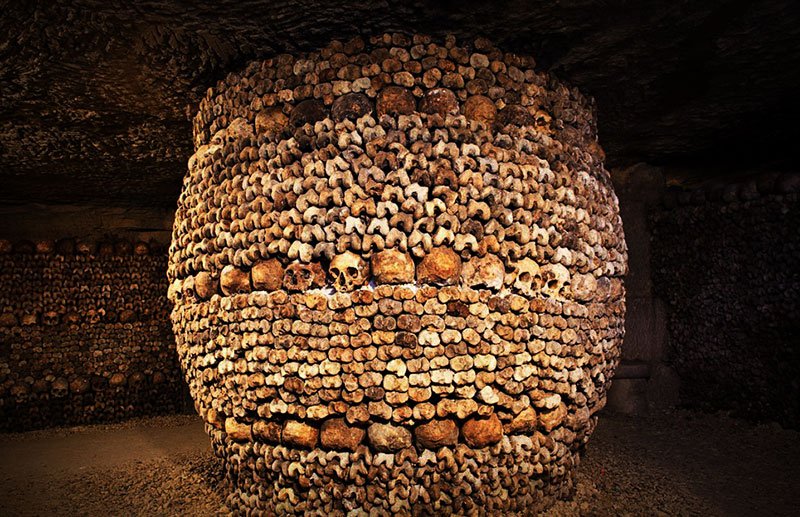 How to do?
1. The catacomb entrance is not far from big statue of lion at Denfert-Rochereau (lines 4 and 6) metro station, on 1 Colonel Henri Rol-Tanguy Avenue.
2. Buy a ticket (about €13) - go ahead to explore Paris subterrene.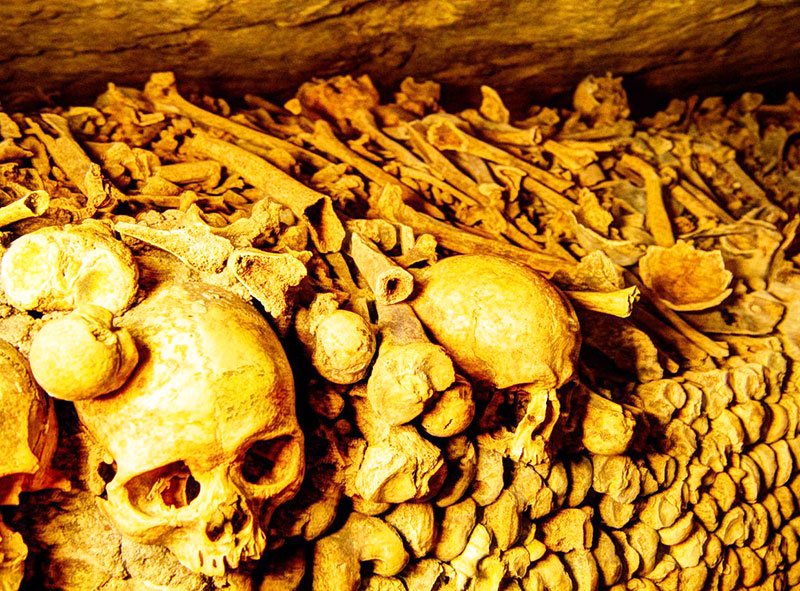 Where to do?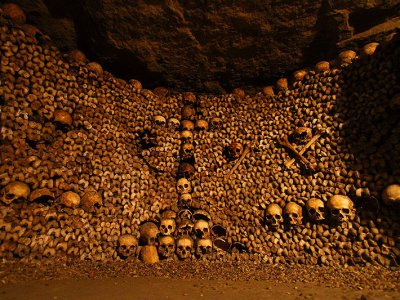 Сatacombs
Since XVIII century, this place has become the last haven for nearly 6 million victims of diseases and wars.
16
Location: 1 Avenue du Colonel Henri Rol-Tanguy
Open hours: From Tuesday to Sunday from 9 am to 8 pm.

Tips and hints
Pay attention! Only 2 secure kilometers of catacombs are allowed to walk in. Even if you've got strong desire, don't go beyond limiting borders. You don't want to suffer the same destiny as the curious guard, do you?