Adventure Rating in Paris
TOP-40 adventure's step-by-step
recipes & lifehacks
How to have a picnic on Champ de Mars in Paris
How to visit Gustav Eiffel's apartment in Paris
How to have a diner on the Eiffel Tower in Paris
How to climb the Eiffel Tower in Paris
How to drink coffee in Cafe des Deux Moulins in Paris
How to see cancan at Moulin Rouge in Paris
How to play at ducks and drakes on the Canal Saint-Martin in Paris
40 things to doin Paris
A famous public park the Champ de Mars at the Eiffel Tower is opened round the clock. It is both Parisians and visitors favourite place.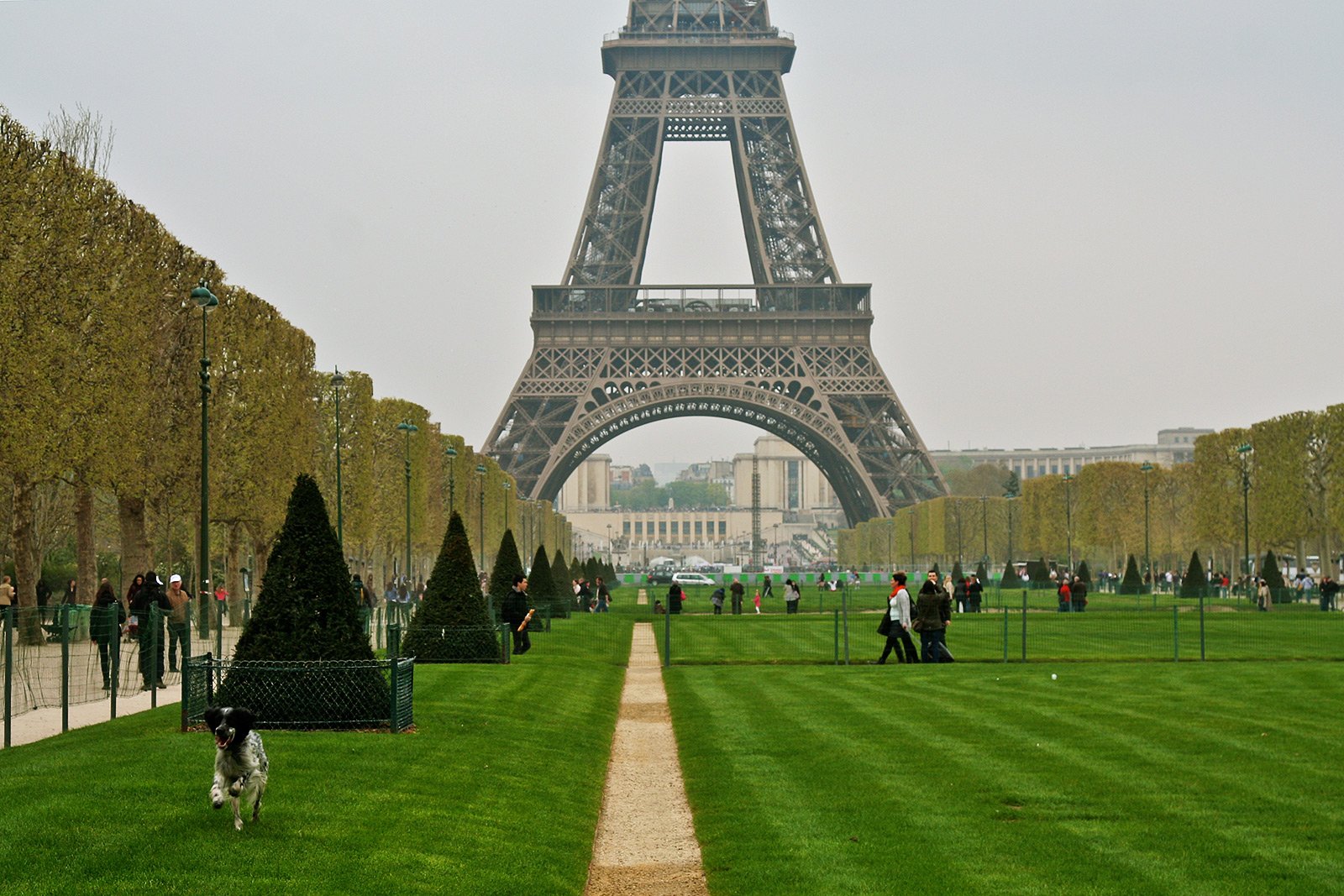 The Champ de Mars is an incredibly beautiful park in the heart of Paris. It occupies more than two dozen hectares. It originates in the north-west at the feet of the Eiffel Tower and ends at the Military School in the south-east of Paris.
Creation history
The history of the Champ de Mars began in 1751, when Louis XV began the construction of the Military School for training of boys in military affairs (one of them was the young Napoleon Bonaparte). Then the Champ de Mars received its current name in honor of the god of war - Mars. The territory in front of the building was used as a place for training and parades.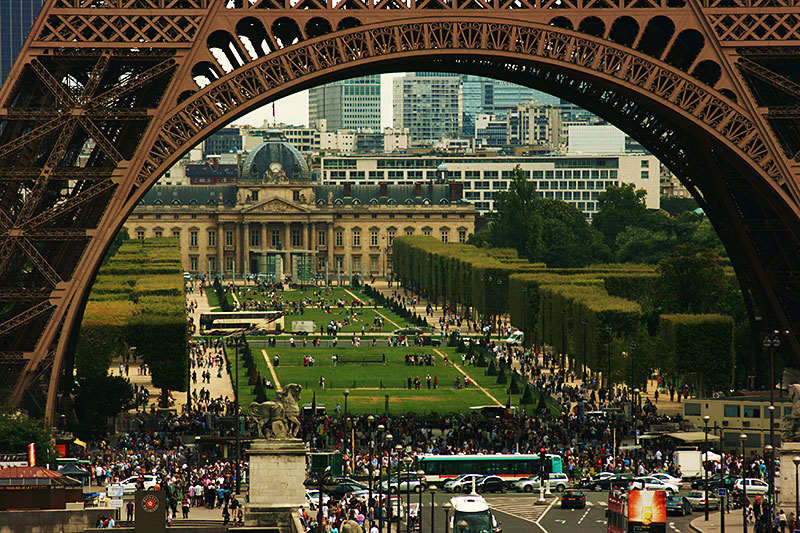 Photo: Field of Mars (view of the Military School), © Karl Egil Brunstad
In this picturesque place, you get the impression that you can feel the whole French history, as so many important historical events took place here.
In this park, the first oath to the French constitution was brought; The popular uprising of 1791 began at this very spot; Jean-Pierre Blanchard took off from the Champ de Mars on the world's first balloon; Two magnificent mechanics - the brothers Robert and the famous physicist Jacques-Alexander Charles conducted their experiments on aerostatics here.
Then, for almost 30 years, the Champ de Mars turned into a racetrack, where grandiose horse races took place. And from 1867 till the present day the Champ de Mars serves as a platform for world famous exhibitions (Expo).
The Champ de Mars in our days
Now the Champ de Mars is a zone for jogging and resting for Parisians and tourists, where it is pleasant to lie on freshly mown grass or jog along the paths. The children can enjoy the performance in the puppet theater, and adults will be pleased to see the concert on the music arena and enjoy the symphony of Paris.
Things to do here
1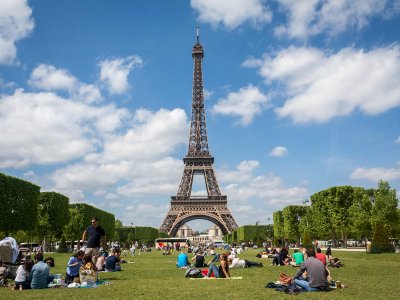 Have a picnic on Champ de Mars
A usual picnic will become special and really romantic if you have it on the famous Champ de Mars near the Eiffel Tower!
FREE
31 Know more things to do?
Share your ideas of what to do in Paris with other travellers — together we'll make our travellings more interesting!
Champ de Mars on the map
Open hours
round the clock