Moulin Rouge
#6 of 40 places to visit in Paris
It is not a secret that the Moulin Rouge cabaret or literally the Red Mill is famous for its French cancan. Many people come to see the incendiary show, so you need to book tickets in advance (you can buy tickets online on the official website).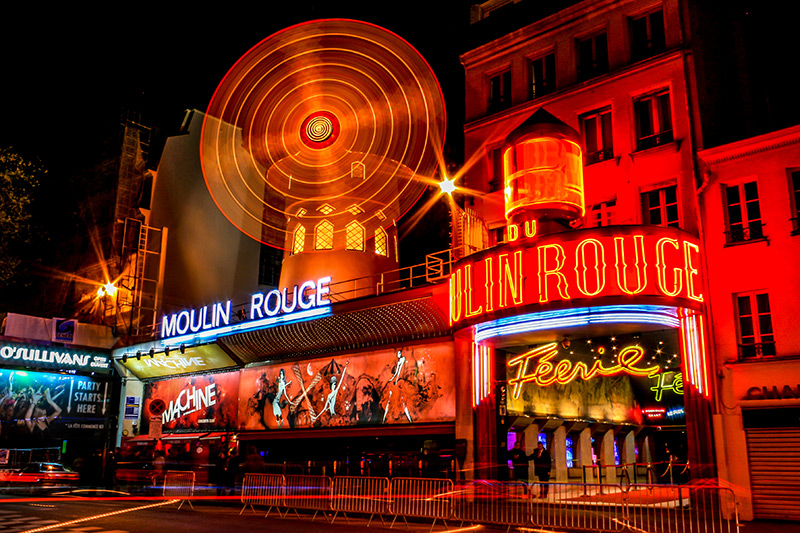 Photo: Moulin Rouge cabaret, © David Curry
Ticket price and time
Moulin Rouge provides 3 performance lasting for half an hour at 7, 9 and 11 pm. The ticket costs €87 (plus €10 if you order champagne). The show with dinner will cost approximately twice as expensive. During the show, the tables are not served.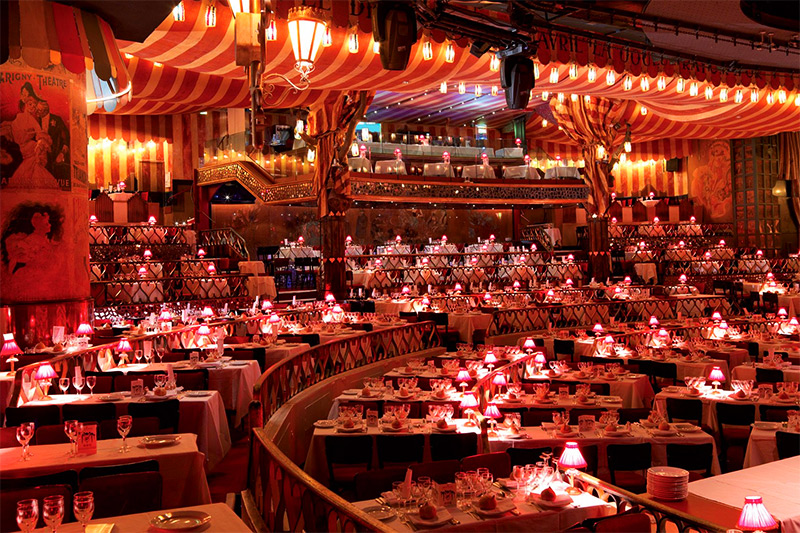 Photo: Moulin Rouge interior
Dress code
It is better to think in advance how to dress. It is not allowed to come in shorts, sportswear or shoes. It will be appreciated if you get dressed in classic clothes - a jacket with a tie will be just fine.
How to get there
It is placed in the poor Montmartre area in the red light district. You can order a taxi or drive to Blanche station on subway line 2.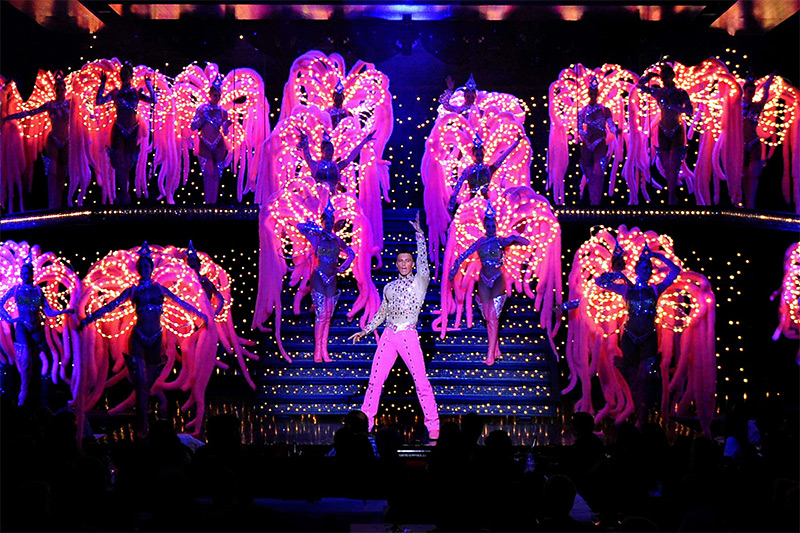 Photo: Moulin Rouge show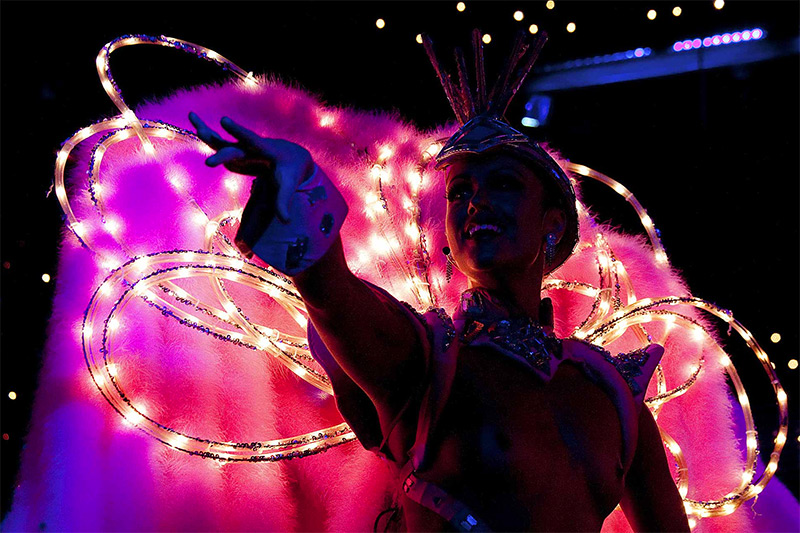 Photo: Moulin Rouge show
Visit a mysterious place and discover the mysteries of the Moulin Rouge stunning elite Parisian audience, united people of different social strata blurring the line between high and low. It was a symbol of hopes, broken and united hearts, a symbiosis of creativity and vice, beauty and disgrace.
Things to do here
1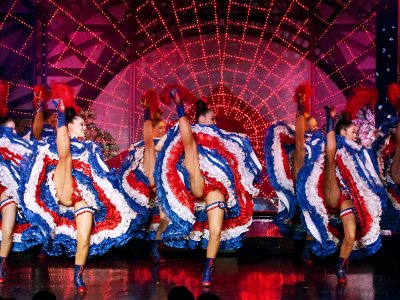 Дарья Слепакова
See cancan at Moulin Rouge
Do not miss the enchanting performance, recognized as the best program of the famous cabaret for its entire existence.
How much: from

87
18
Moulin Rouge Guest
Share an idea!
Have an adventure or entertainment idea that we don't have yet? Share your idea with other adventure-seekers!
−
Moulin Rouge on the map
Location: 82 Boulevard de Clichy
Open hours
daily from 7 pm to 1 am
Contacts