Visit Gustav Eiffel's apartment
#2 of 40 things to do in Paris
The apartment of the famous architect was closed for tourists for a long time, but now anyone can visit it. It is the most common dwelling of a wealthy Parisian: a grand piano, wallpaper on the walls, carpets on the floors, furniture and the corners. Also there is a small bedroom.

Eiffel was very fond of this apartment and often used it for important meetings.

At present time, the apartment is restored to its original appearance. Visiting the cozy nest of Gustave Eiffel, you can meet him and his guests in the form of mannequins comfortably has being seated in armchairs.
Where to do?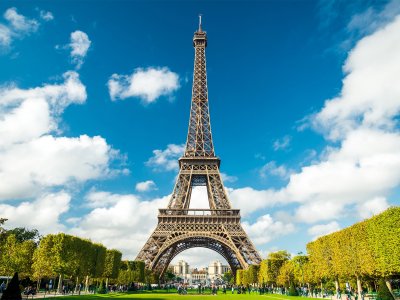 Eiffel Tower
The main symbol of Paris, which attracts all the travelers of the world, the steel tower, which became the hallmark of the City of Lights.
88
Paris
Location:
exact address is Champ de Mars, 5 Avenue Anatole
Open hours:
from 9:00 am to 11:59 pm
Official website:
http://www.toureiffel.paris