Play at ducks and drakes on the Canal Saint-Martin
#6 of 40 things to do in Paris
Do you remember that Amelie finds contentment in simple pleasures? She likes putting her hand in a bag of seeds, piercing the crust of sugar with the tip of a spoon, and play at ducks and drakes on the Saint-Martin-canal.

Follow the example of Amelie and throw stones in the water. You just need to come to Saint-Martin-canal. You can find pebbles on the road or next to a canal.
Where to do?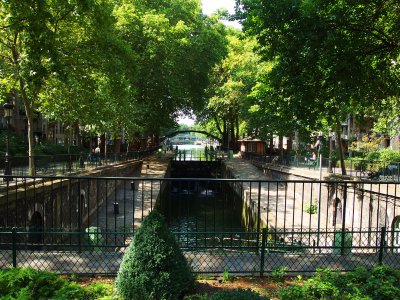 Canal Saint-Martin
Located in the working-class district, surrounded by factories, the canal and its promenade gives an excellent picture of the life of ordinary Parisians.
37
Paris