Taste macarons
#17 of 40 things to do in Paris
This sweet cookie simply melts in your mouth, and amazes with a variety of tastes and colors. You will easily choose the right one for yourself without any problems.
How to do?
1. Go to the nearest bakery or cafe. There you will find several types of macarons.
2. It is better to order a few in different colors, and with different fillings, to fully experience the variety of taste.
Where to do?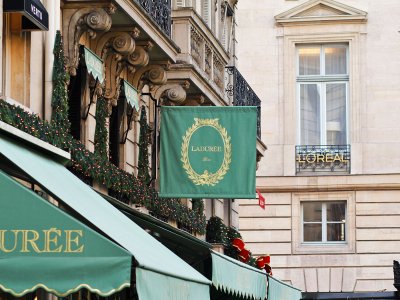 Sweet-shop Laduree
This exquisite confectionery will perfectly mach if you want to taste the most delicious macarons in Paris, because they were invented here.
12
Paris
Location: street Royal 16
Open hours: from 8:30 am to 8:00 pm

How much?
One macaron will cost from €2 to €3 or from €20 to €45 per kilogram.
Tips and hints
Try macarons in Paris, you can even in McDonald's, but the most delicious is prepared in the famous sweet-shop Laduree.