Adventure Rating in Dubrovnik
TOP-25 adventure's step-by-step
recipes & lifehacks
How to ride the Cable Car in Dubrovnik
How to walk atop the City Walls of Dubrovnik in Dubrovnik
How to walk along Stradun in Dubrovnik
How to feed peacocks near the Dead Sea lake in Dubrovnik
How to enjoy sea kayaking in Dubrovnik
How to visit a cafe on the cliff in Dubrovnik
How to try cliff jumping on Buza beach in Dubrovnik
25 things to doin Dubrovnik
Take local guide
You can visit this place in one of our tours.
Choose
Here, in the "Red Keep", one of the most important events of the Games of Thrones took place in the second season - the Battle of the Blackwater.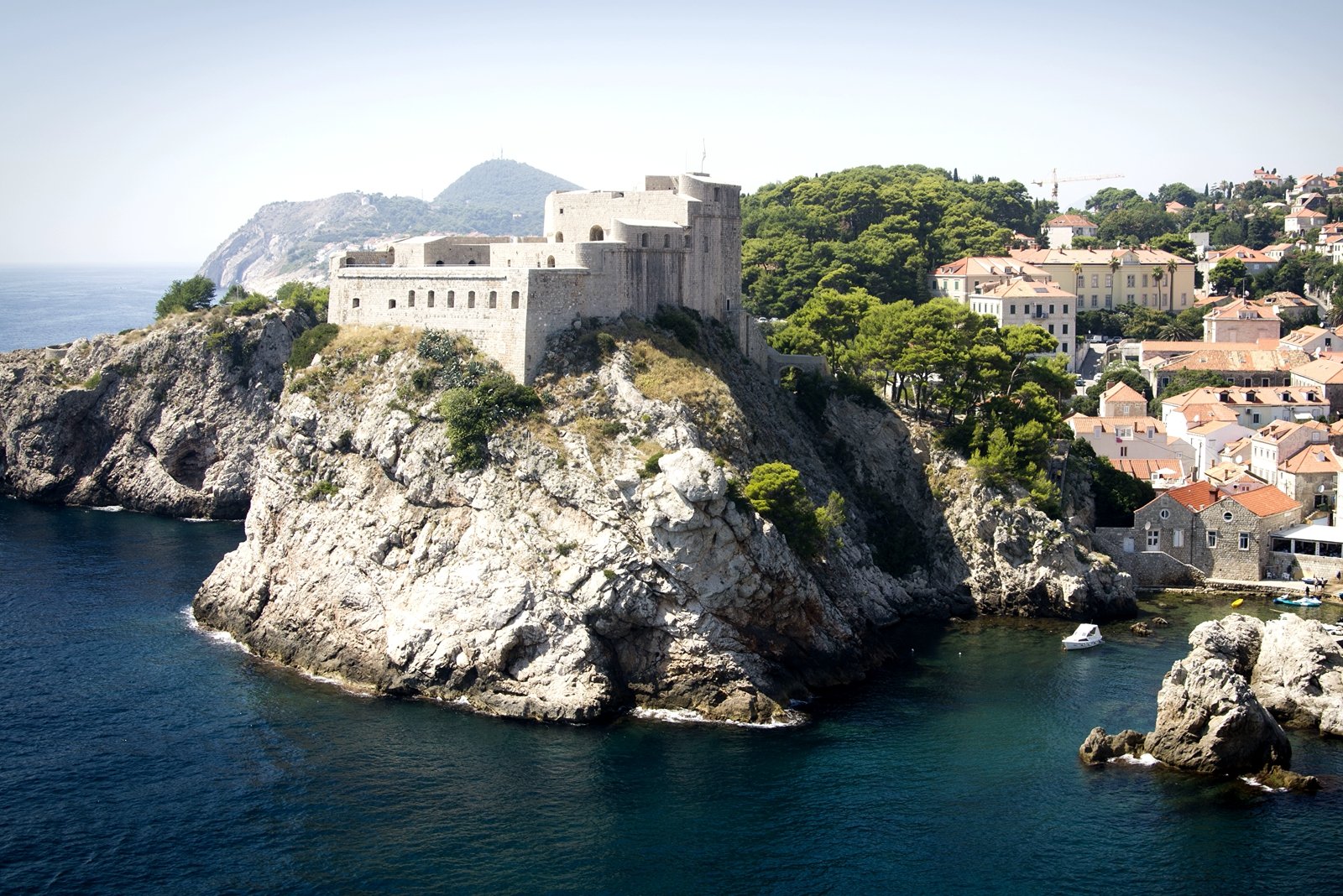 Here at the fortress battles took place not only in the series, but in the history also. Its entrance is decorated with the inscription: "Freedom can not be sold for all the treasures in the world." It reminded everyone that if the enemies come from the sea, then the 12-meter-high walls will withstand the attack, but if someone decides to betray the king and attack from the inside, the fortress will not stand long.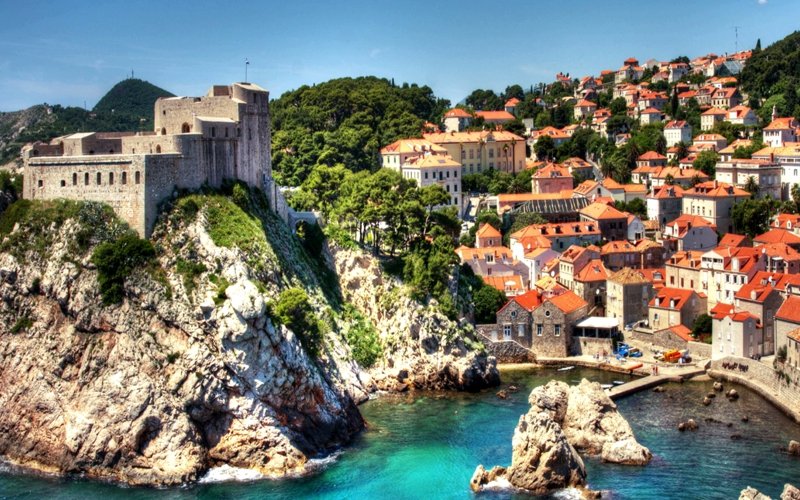 Photo: View of the fortress and the harbor
An important fact is that a huge eternal fortress was built just in 3 months, when the local people learned that the Venetians were going to build their fortress on it, then they accelerated very quickly and when Venetians arrived they came upon a very big real wall with thousands of citizens standing here and showing indecent gestures :)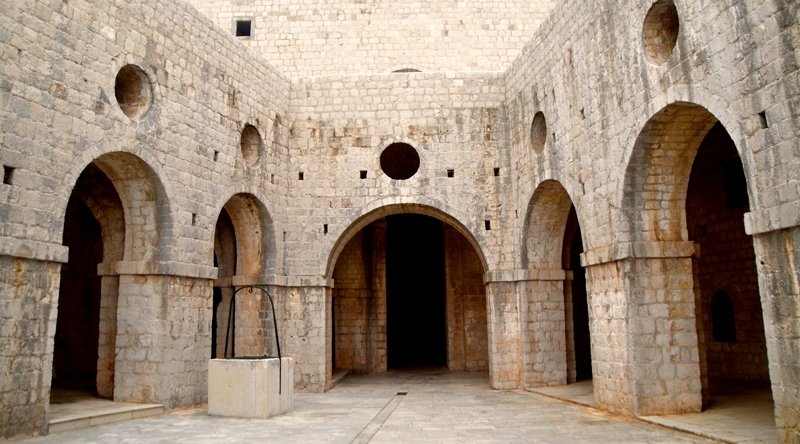 Photo: Fortress of St. Lawrence inside
If only for the Venetians in that moment had the same map of underground passages under the King's Landing that Lord Varis brought to Tirion then possibly now on the site of the King's Lan ... sorry, Dubrovnik, a huge Venetian had been standing.
Fort of Saint Lawrence or Lovrijenac on the map
Location: On the cliff in the harbor, Tabakarije Street 29
Open hours
The fortress is open for visits from 08:00 am to 7:30 pm every day without days off.