Buža Beach
#7 of 25 places to visit in Dubrovnik
Buza beach (Buža Beach) is located on a rocky shore from the outside of the City Wall of Dubrovnik and is famous for its unusual secluded location and spectacular views of the harbor. You can also find a popular Buža cafe here.

It's not that easy to find this secret beach. There won't be any signs or pointers on your way. To get there you need to walk around the Dubrovnik Cathedral from the left side and reach the City Wall. There is a small inconspicuous door in the wall (the door of St. Stephen) which leads to Buza beach and Buza cafe.
Things to do here
2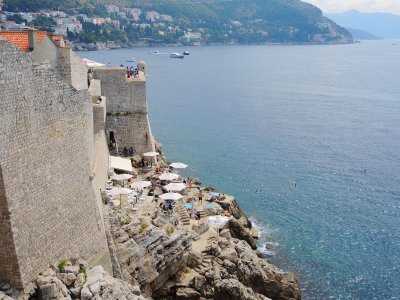 oddviser
Visit a cafe on the cliff
You should visit one of the cosiest cafes of Dubrovnik to drink wine or beer here and to admire the stunning sunset of the Adriatic Sea.
How much: from

50 kunas
43
Cafe Buža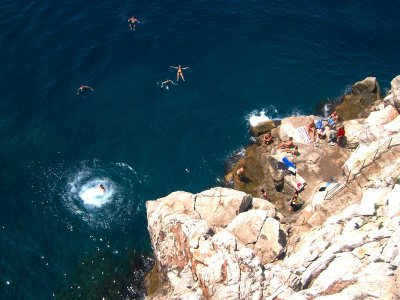 Garry Positive
Try cliff jumping on Buza beach
On the rocky Buza beach you can enjoy an entertainment for brave hearts - jumping from the high cliffs into the Adriatic Sea.
How much:

free
35
Buža Beach Guest
Share an idea!
Have an adventure or entertainment idea that we don't have yet? Share your idea with other adventure-seekers!
−
Buža Beach on the map
Location: the Old Town
Open hours
24 hours