Visit the Moroccan hammam
#9 of 12 things to do in Marrakesh
The Moroccan hammam is the place where the townspeople gather to get a good steam, discuss all their problems and the latest news. If you want to feel the entire local flavor, be sure to visit this authentic place.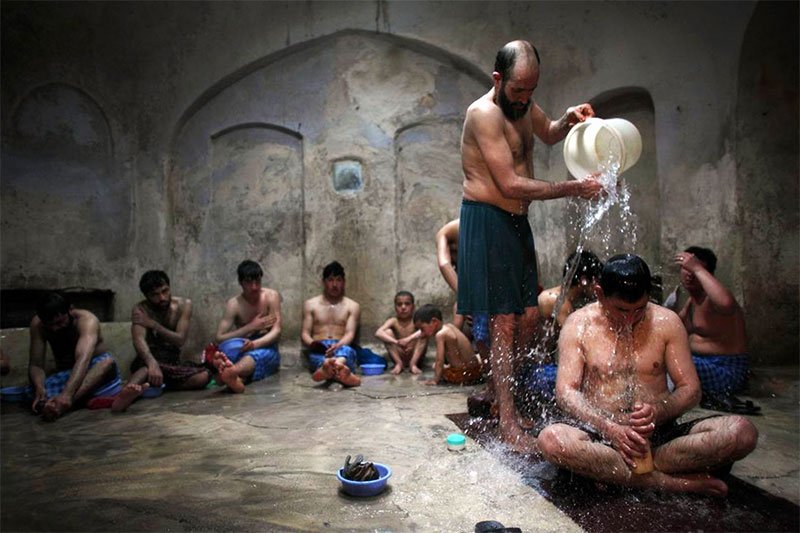 Photo: Moroccan hammam, © Majid Saeedi
Of course, if you do not like that kind of activities, you can use the services of the hammam in the hotel. Usually this is a very ennobled place, more like a luxury spa, where the aromatic soap, olive and eucalyptus oils are used for massage. And after the procedure you will be treated with tea and sweets.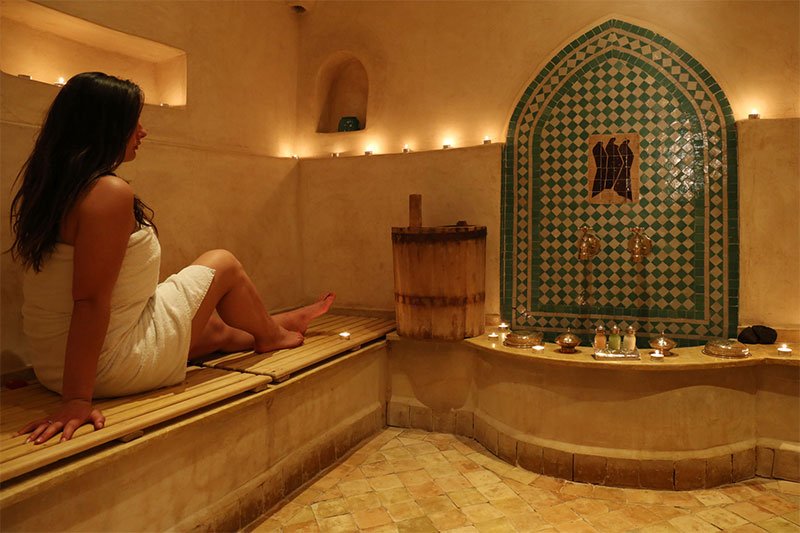 Photo: Moroccan hammam, © Riad Anyssates
How to do?
1. It is better to ask locals or hotel receptionist, where the nearest hammam is located (in the city there are enough of them, the search will not take long).
2. Need to take with you: soap, shampoo, loofah, towel, slippers, swimsuit and razor with shaving cream (if needed). If you forget something, do not worry: everything you need can be bought on the spot.
3. Go inside, pay for the entrance and head to the locker room.
4. Next, perform the hammam ritual: go to the first room, wash the dirt off the floor before sitting down, and sit accustoming to the temperature.
5. Wash off "street dirt" in the first room and go further.
6. In the second room ("hot room") - have a god steam and return to the first or room ("warm room").
7. Use your bathroom accessories, thoroughly wash yourself. Do not be surprised if someone suggests to rub your back - here it is absolutely normal (locals can even offer you a massage, because the tourists in the public hammam are a quite rarity).
8. In the last, third room ("cold room"), you can take a shower to wash off the dirt, if some is left, of course, and sit on the bench, adapting to normal temperature.
9. At the end of the procedures, clean and full of emotions go dinner - the hammam awakens a brutal appetite.
When to do?
Most hammams work around the clock, but some are open for women and men on different days, so it's best to check with local or on the spot.
How much?
Visiting the Moroccan hammam will cost from 10 dirhams. All supplies can be bought for 10-15 dirhams
Tips and hints
Do not waste water in vain. In Morocco, water is in short supply, if to use it excessively, it can offend Moroccans.