Adventure Rating in Marrakesh
TOP-13 adventure's step-by-step
recipes & lifehacks
How to ride a camel in the Sahara in Marrakesh
How to see snake charmers in Marrakesh
How to fly in a balloon in Marrakesh
How to see goats grazing on trees in Marrakesh
How to learn your future from the fortune teller in Marrakesh
How to taste Moroccan whiskey in Marrakesh
How to ride along the unique Gorges Dades Road in Marrakesh
13 things to doin Marrakesh
The famous Jemaa el-Fnaa square is known all over the world not only as the main sight of the city, but also it's frightening history.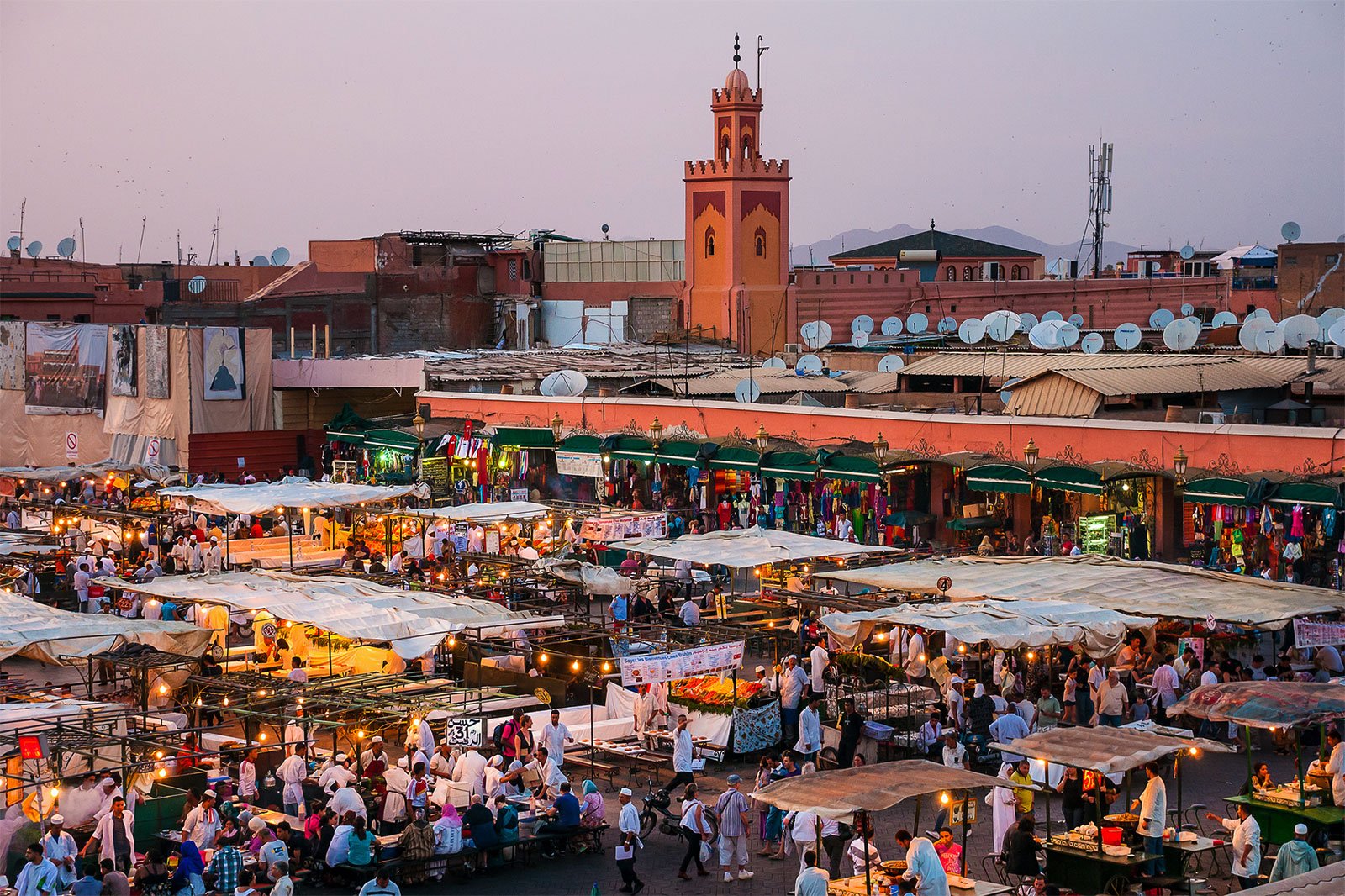 Since 2001, Jemaa el-Fnaa square is officially considered as a part of UNESCO world heritage list.

Till 19th century on Jemaa el-Fnaa Square all public executions and slave transactions had been carried out, which is why the locals often interpret the name of the square as the "assembly of death".

Nowadays square is a cultural space where by the evenings gather various colorful characters: all kind of selles, musicians, storytellers, snake charmers, magicians, seers and jugglers.

On the territory of the square locates large bazaar arranged every day, where everyone can trade almost any goods and even organize temporary open-air restaurants where every passer-by can taste national Moroccan treats.
Things to do here
4
Jemaa el-Fnaa on the map
Location: Derb Chtouka