Adventure Rating in Marrakesh
TOP-13 adventure's step-by-step
recipes & lifehacks
How to ride a camel in the Sahara in Marrakesh
How to see snake charmers in Marrakesh
How to fly in a balloon in Marrakesh
How to see goats grazing on trees in Marrakesh
How to learn your future from the fortune teller in Marrakesh
How to taste Moroccan whiskey in Marrakesh
How to ride along the unique Gorges Dades Road in Marrakesh
13 things to doin Marrakesh
This mountain range is considered to be the heart of Morocco and a landmark destination for many travelers.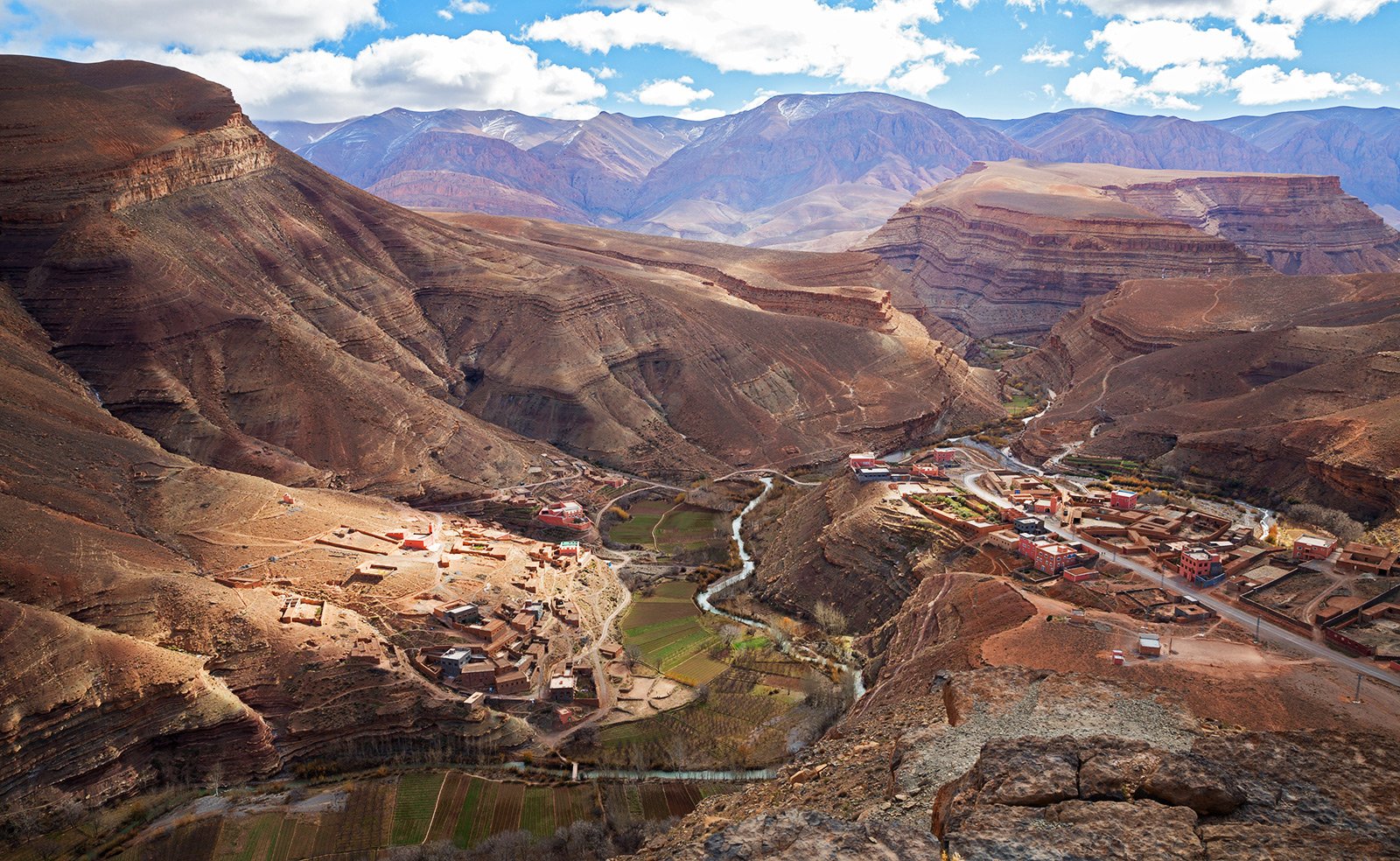 The high ranges of the Atlas Mountains stretch for 2500 kilometers from the Moroccan coast to Tunisia. They defend the Atlantic and the Mediterranean coasts from the harsh and vast Sahara. The name comes from the Greek Titan Atlas, who holds the mighty firmament on his shoulders. The first mention about the Atlas Mountains dates back to 150 BC.

The mountain range is composed of several ranges: the High Atlas, the Middle Atlas, the Tell Atlas, and the Saharan Atlas. There are a few plains and vast plateaus. The highest point of the mountain system is Toubkal peak, its height is 4167 meters. This is the second highest mountain in Africa after Kilimanjaro.

The Middle Atlas is a mountain range in northern Morocco with a small gradient of heights. Its highest peak is 3326 m high. There are hiking, biking and horseback riding trails there. Among the iconic places worth of attention are the cedar forest Ain Lёh, almond groves, the National Park near the town of Ifrane, and the Virgins Waterfall. There are many sights in the High Atlas, too/ Travelers come to see gorges along the Dades and the Todra Rivers, the Valley of Ait Bugemez, the Ouzoud Falls, and Kelaa Mgouna Rose Valley.

The Atlas Mountains attract travelers with the opportunity to explore the life of the indigenous inhabitants of Morocco, to get acquainted with the heart and soul of this North African country. You can travel along the roads of the Atlas Mountains by a private or a rented car.
Things to do here
2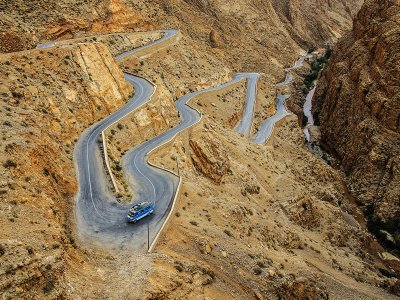 Ride along the unique Gorges Dades Road
A dizzy road leads to the Dades Gorge. Try to ride all the way by this dangerous, but spectacular motorway.
FREE
6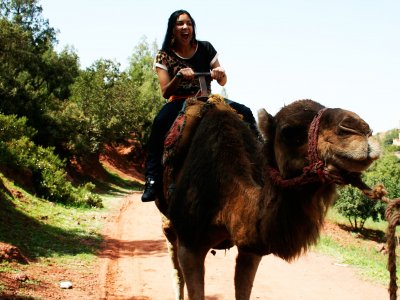 Take a camel ride in the Atlas Mountains
Camels are always accompanied by their keepers - agree with them about the distance of the ride before setting out.
2 Know more things to do?
Share your ideas of what to do in Marrakesh with other travellers — together we'll make our travellings more interesting!
The Atlas Mountains on the map