Adventure Rating in Marrakesh
TOP-13 adventure's step-by-step
recipes & lifehacks
How to ride a camel in the Sahara in Marrakesh
How to see snake charmers in Marrakesh
How to fly in a balloon in Marrakesh
How to see goats grazing on trees in Marrakesh
How to learn your future from the fortune teller in Marrakesh
How to taste Moroccan whiskey in Marrakesh
How to ride along the unique Gorges Dades Road in Marrakesh
13 things to doin Marrakesh
This town looks as if rooted in the surrounding rocks. Tafraoute is famous for the unique land-art by a Belgian artist who left a trace in the history in the form of rocks painted blue.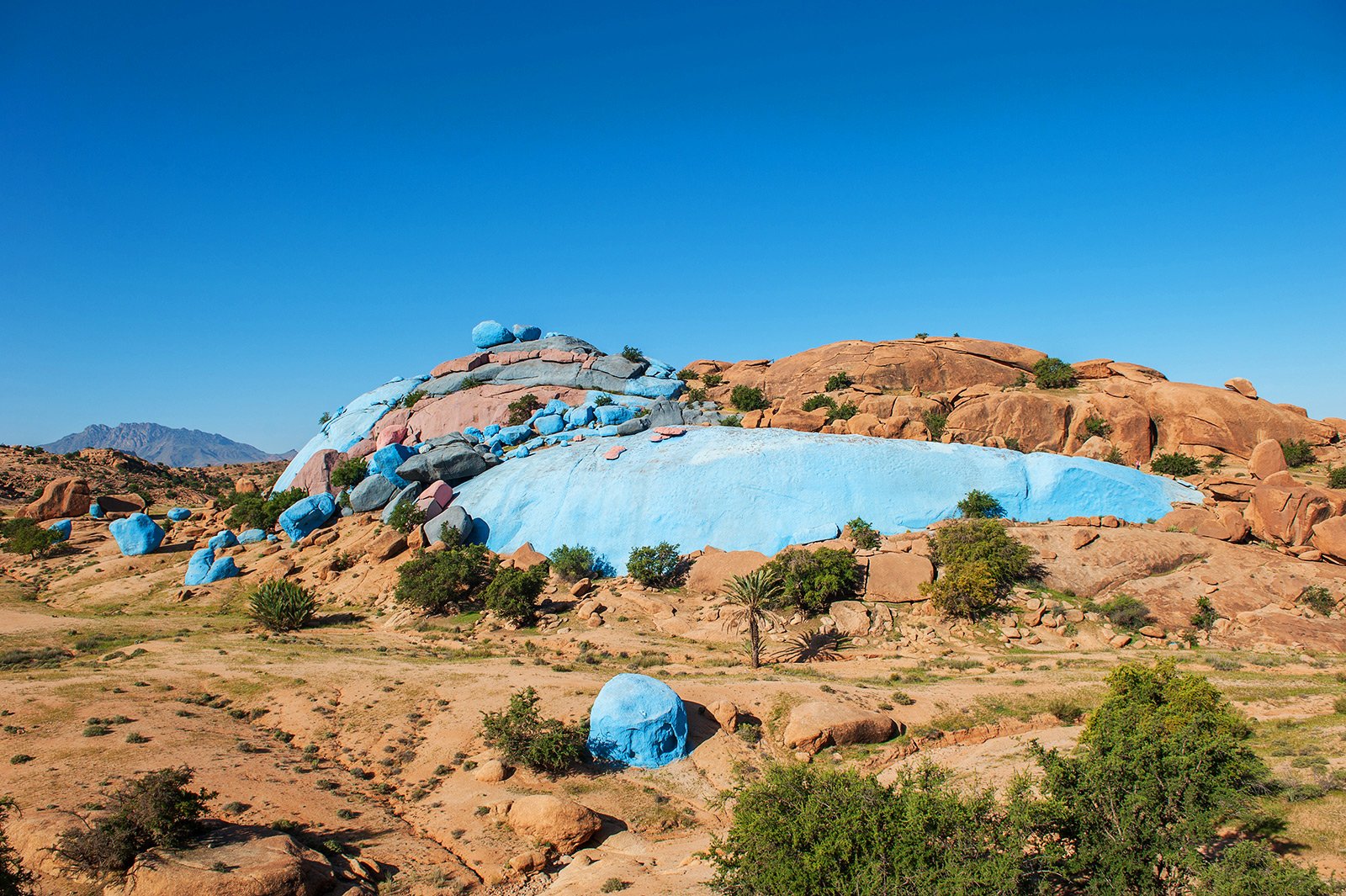 The small town of Tafraoute is located in beautiful surroundings, where majestic cliffs unite harmoniously with neat houses and well-kept trees. Perhaps, Tafraoute would not be famous all over the world, if not for the work of a Belgian artist who painted in blue huge rocks in the Atlas Mountains near the town. These colored rocks can be seen at a distance of three kilometers, from the village Aguerd-Udad.

Having visited these places, you should also go down to the valley of Ameln. The valley, surrounding Tafraoute, is a collection of bizarre pink rocks. On your way into the town, you can see some beautiful mosques. You can see the images of the same mosques in a special series of Moroccan postcards.
Things to do here
1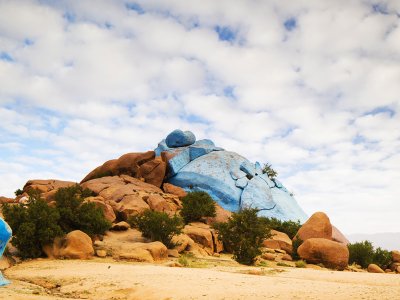 Visit the Valley of the Blue Rocks
Have a look at the odd blue rocks of the Atlas Mountains. This masterpiece is not at a miracle of the nature, but the most unusual work of art.
FREE
5 Know more things to do?
Share your ideas of what to do in Marrakesh with other travellers — together we'll make our travellings more interesting!
Tafraoute town on the map