Adventure Rating in Marrakesh
TOP-13 adventure's step-by-step
recipes & lifehacks
How to ride a camel in the Sahara in Marrakesh
How to see snake charmers in Marrakesh
How to fly in a balloon in Marrakesh
How to see goats grazing on trees in Marrakesh
How to learn your future from the fortune teller in Marrakesh
How to taste Moroccan whiskey in Marrakesh
How to ride along the unique Gorges Dades Road in Marrakesh
13 things to doin Marrakesh
The hottest desert in the world stretches over nine million square kilometers, covering a major part of North Africa.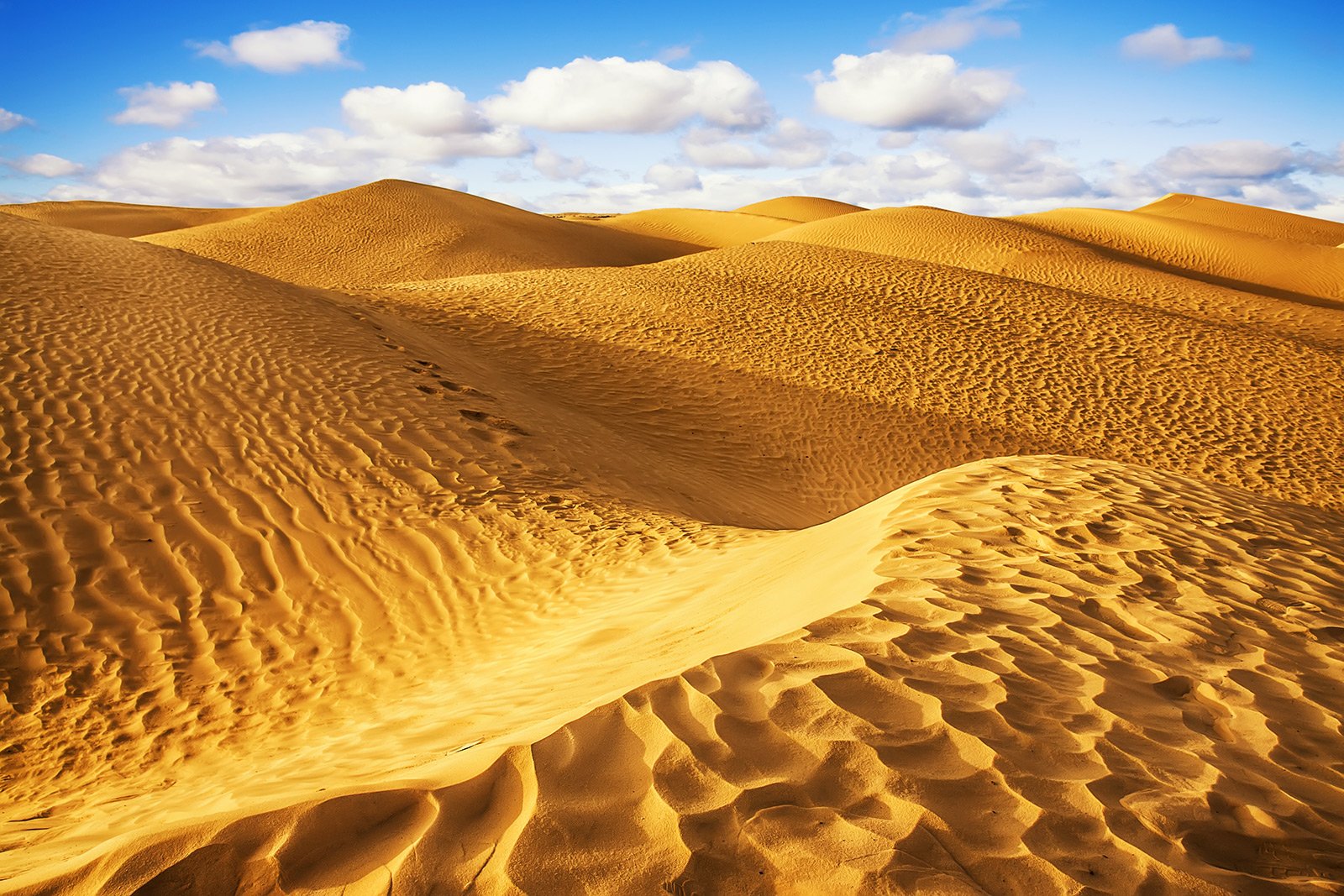 This desert covers 30 percent of all African continent. It is considered to be the hottest place on the planet. After all, summer temperatures in the Sahara sometimes reach 60 degrees centigrade. The daily amplitude of temperatures is striking: when the air is about 30 degrees, the temperature by the ground can be 70 degrees.

Yet, apart from the extreme temperatures, the desert hides another no less dangerous natural phenomenon. Every year, a heavy rain, tornadoes and incredible sandstorms happen in the Sahara. These storms are able to raise the sand to a height of 1000 meters and they can even move dunes. In such moments, the wind speed exceeds 50 meters per second. The storms occur suddenly and come to an end abruptly, leaving a dusty "fog" after them.

In this area, sparse vegetation is found mainly in the areas where the groundwater is close to the surface. Some animals also adapted to the extreme desert conditions: gerbils, springhares, baboons, weasels, sand foxes, mongooses, snakes and more than 300 species of birds.
Things to do here
1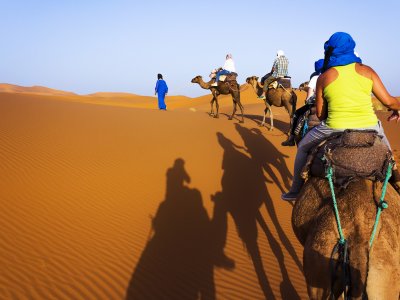 Ride a camel in the Sahara
Ride a camel in the dunes of the hottest desert in the world. It is so much fun to explore the Sahara when you are sitting up high on an exotic animal.
11 Know more things to do?
Share your ideas of what to do in Marrakesh with other travellers — together we'll make our travellings more interesting!
The Sahara Desert on the map