Try tagine
#12 of 12 things to do in Marrakesh
The dish itself, like a ceramic pot, is called tagine and cooked by Moroccanese: large pieces of meat (pork, veal or poultry), vegetables (tomatoes, potatoes, eggplant, onions), honey and fruits (as seasonings) are put into a pot and stewed at medium temperature for about two and a half hours.

Steamy and flavour dish with a pleasant contrasting taste as a result.
How to do?
1. Come to the Jemaa el-Fnaa square.
2. In local open-air restaurants look for somebody selling exotic dishes in clay pots.
Where to do?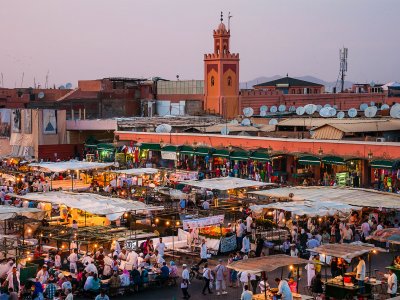 Jemaa el-Fnaa
The famous Jemaa el-Fnaa square is known all over the world not only as the main sight of the city, but also it's frightening history.
16
Marrakesh
Location: Derb Chtouka