See goats grazing on trees
#4 of 12 things to do in Marrakesh
Marocco is only in one place on the Earth where goats graze on tall trees balancing on thin branches. It happens since under the scorching Moroccan sun the grass simply doesn't grow.
To see the world-famous phenomenon of tree-climbing goats is possible outside the city on the route between Marrakesh and Essaouira.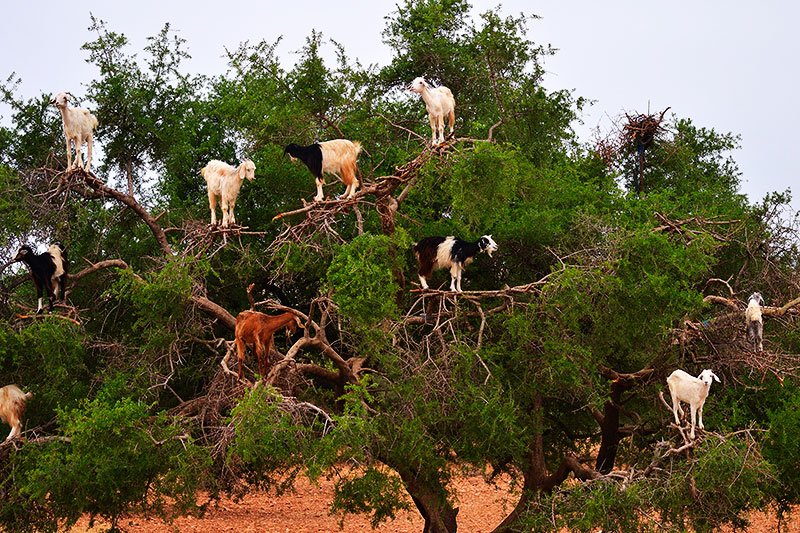 Photo: Goats on Argania, © Flaherty
Trees that besiege goats are argania, which grow only in a few regions of Morocco. Argan oil is produced from argan fruits, widely used in cosmetology and unique Moroccan cuisine. Argan oil called "Moroccan gold".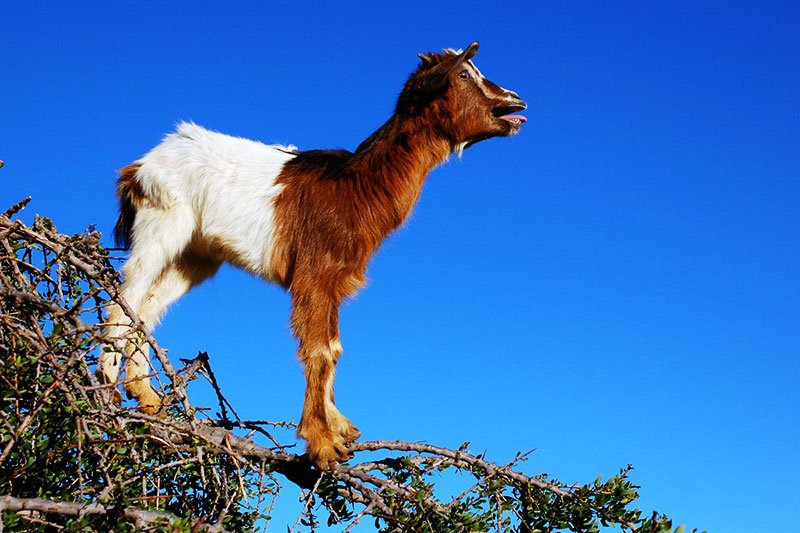 Photo: Tree goat, © Phil
This area has become a mandatory item from the list to visit for all travelers of the world.
How to do?
1. Rent a car or get public transport along the specified route.
2. To take photos, ask permission from the shepherd - some shepherds may want for it some baksheesh.