Adventure Rating in Lviv
TOP-20 adventure's step-by-step
recipes & lifehacks
How to climb the Town Hall in Lviv
How to climb the High Castle in Lviv
How to try Masochito cocktail in Lviv
How to find Lviv lions in Lviv
How to watch a movie in the open-air cinema in Lviv
How to try Lviv beer in Lviv
How to drink Lviv coffee in Lviv
20 things to doin Lviv
What is special about this cafe? Maybe waiters... they are not rude and do not cheat, they just grab you at the entrance, drag to the basement, chain and beat you with a whip.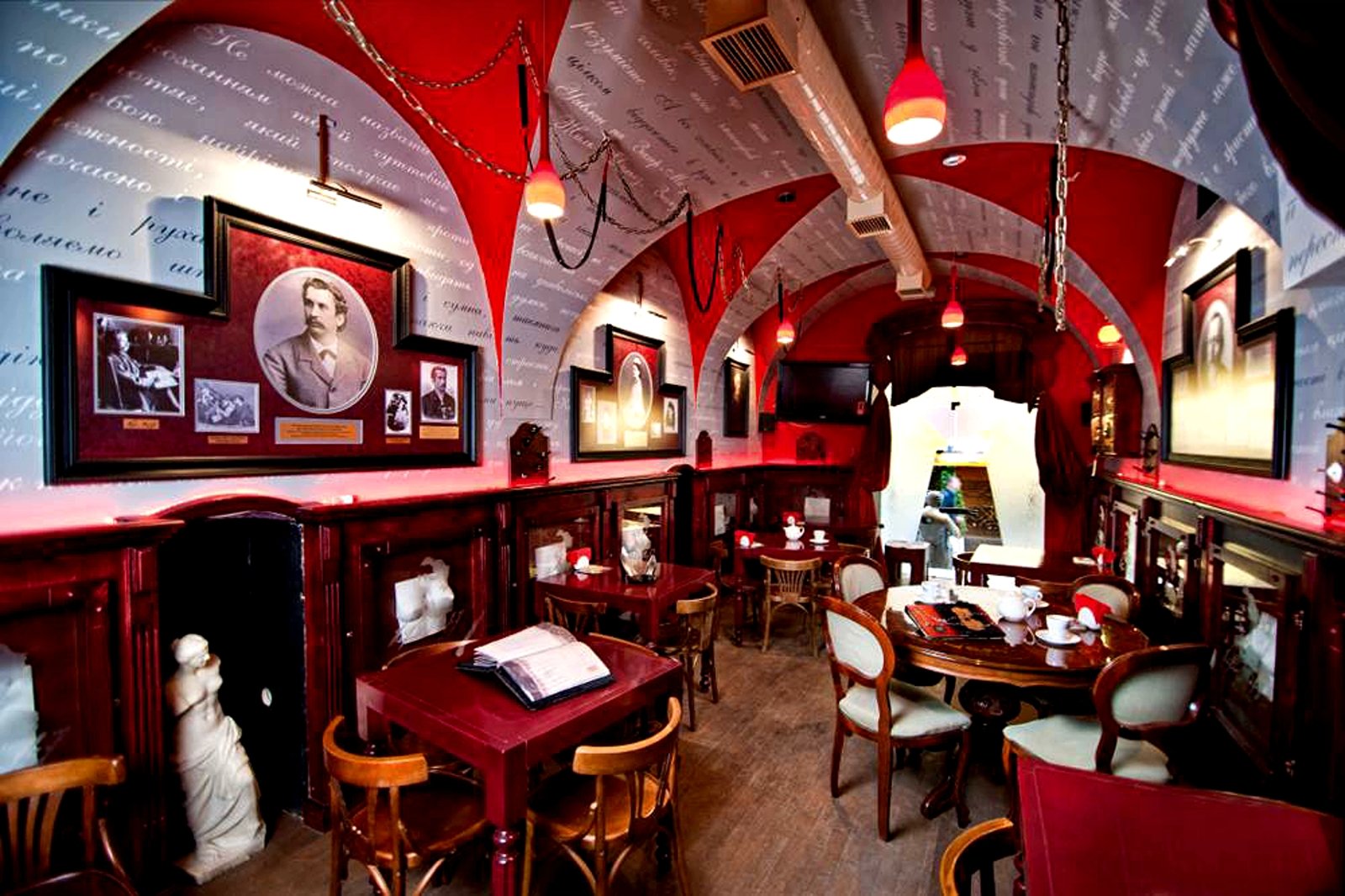 Cafe Masoch in Lviv is an unusual, very cool and colorful place with a "peppercorn". It's almost impossible to find a free place here, it's always full of fans of thrill.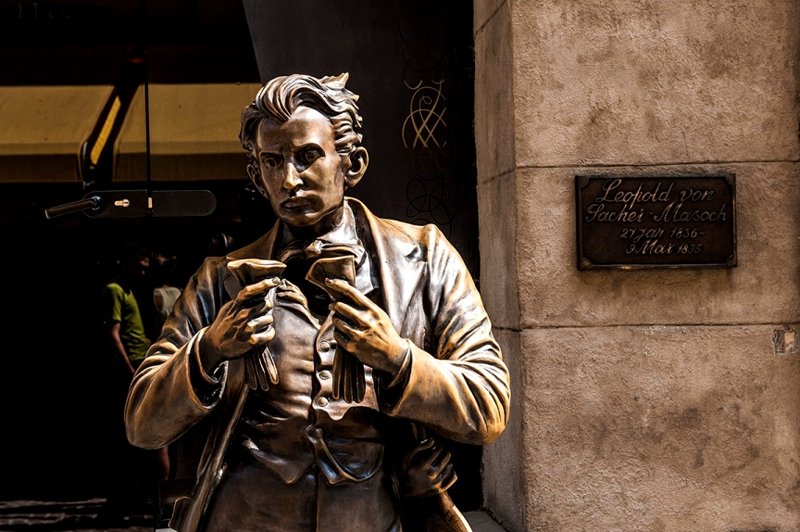 Photo: MasochCafe
At the entrance you will see a statue of the most iconic writer Leopold von Sacher-Masoch, in honor of which a unique cafe was opened. Even his sculpture is made with an inherent sense of humor, if you put your hand in his trousers pocket, you got stumble upon his manhood, most likely he would appreciate such a joke.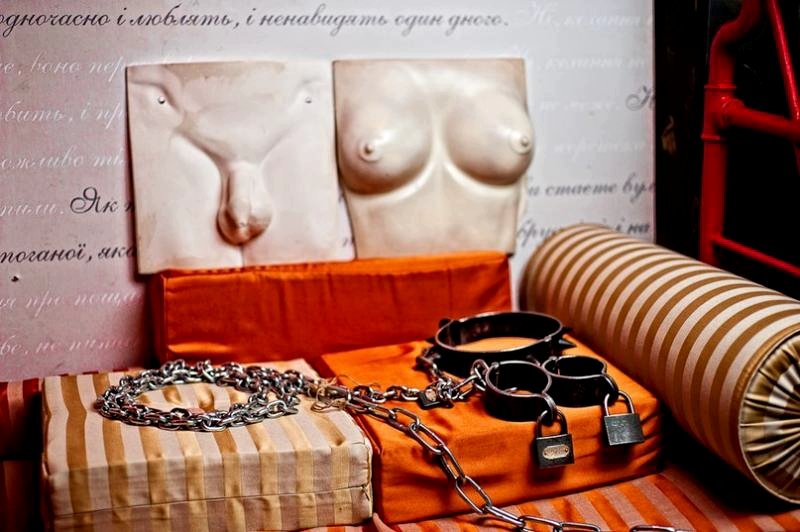 Photo: MasochCafe
The door in the cafe is framed in the form of a glass keyhole, through which a writer liked to peek in his childhood, walls decorated with old photographs and all kinds of shackles, chains and whips. By the way, do not be shy to try them on your own if you want to, waiters will gladly help you :)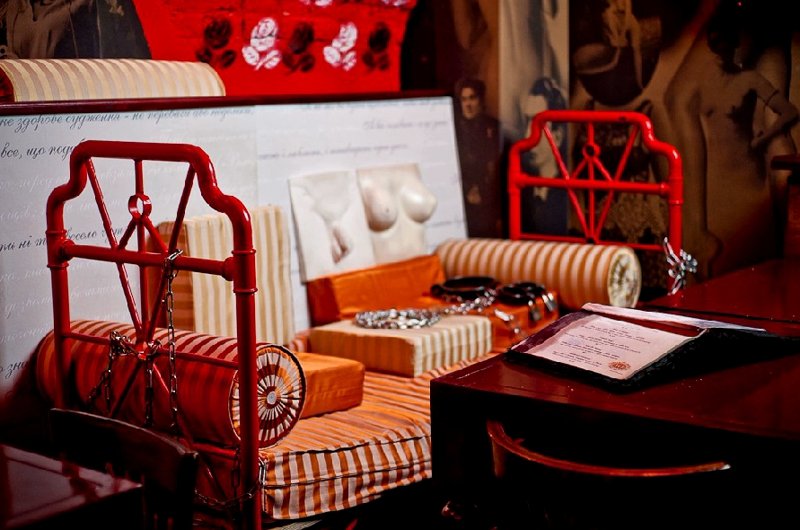 Photo: MasochCafe
A menu is wrapped in velvet with metal spikes, there you will find the most amazing names, for seemingly ordinary dishes and drinks. What is only worth a famous cocktail "Mazokhito" or a salad "Wet pleasure". And you will get a bill in the ordinary red women's shoe. Be ready to pay for dinner for two from 300 to 500 hryvnias.
Things to do here
1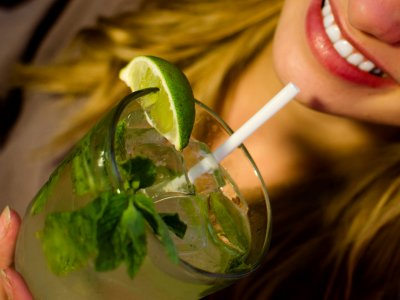 Try Masochito cocktail
Try the Mojito? - No, it's for weaklings, in Lviv they serve a cocktail "Mazohito", in the famous Masoch-Cafe.
UAH 55
10 Know more things to do?
Share your ideas of what to do in Lviv with other travellers — together we'll make our travellings more interesting!
MasochCafe on the map
Location: in the center of Lviv, Serbskaya Street 7.
Open hours
daily from 04:00 pm till 04:00 am.
Contacts
Phone: +380 50 371 0440