Adventure Rating in Lviv
TOP-20 adventure's step-by-step
recipes & lifehacks
How to climb the Town Hall in Lviv
How to climb the High Castle in Lviv
How to try Masochito cocktail in Lviv
How to find Lviv lions in Lviv
How to watch a movie in the open-air cinema in Lviv
How to try Lviv beer in Lviv
How to drink Lviv coffee in Lviv
20 things to doin Lviv
To get into this autentic place you obviously need to know the password, because if you do not answer, you will be shot on the spot!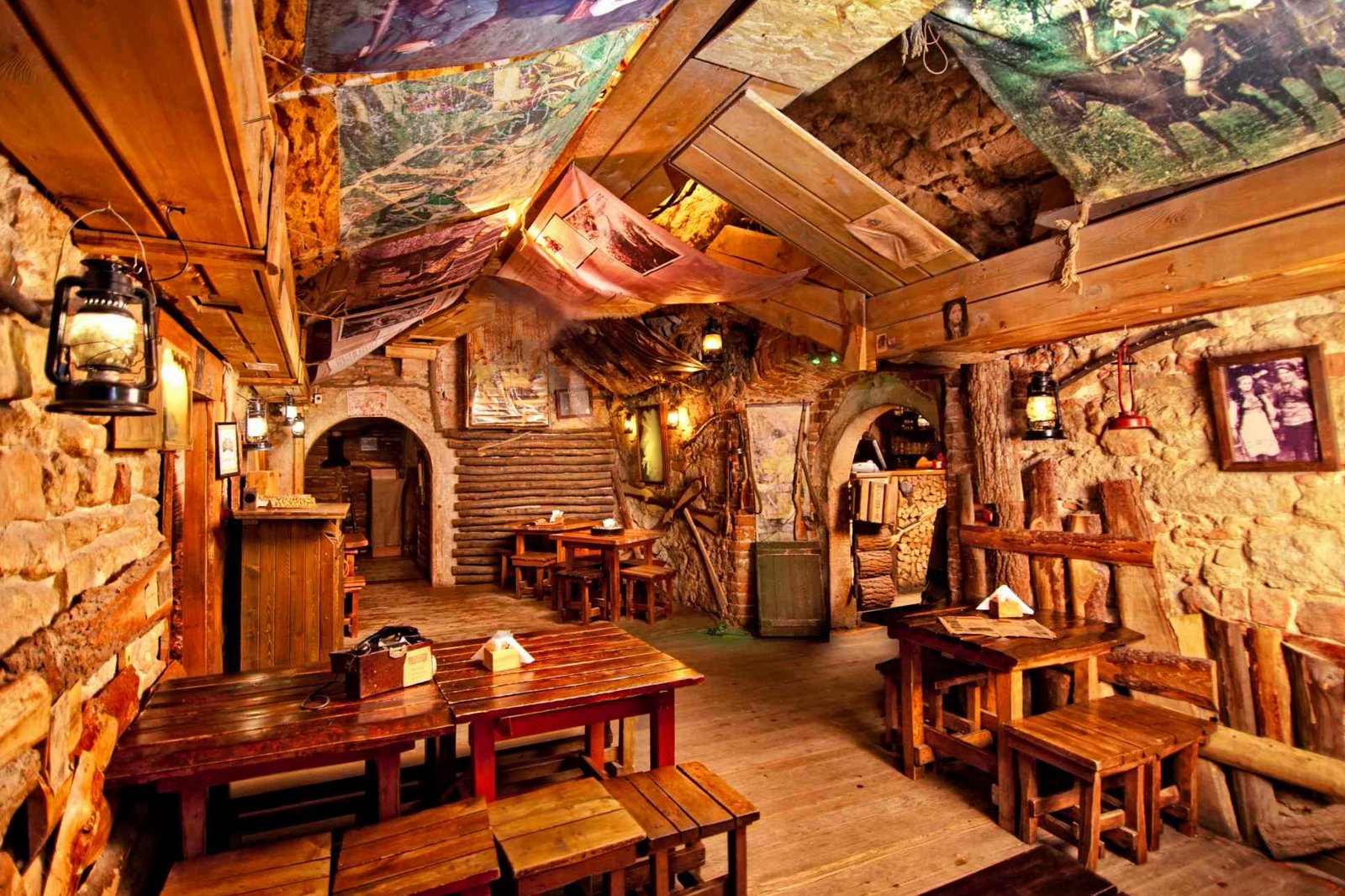 Kryivka is an authentic Ukrainian cafe in the basement of the residential building with stone walls, massive oak tables, wooden stools, Ukrainian cuisine and a nationalist waiting for you at the entrance door.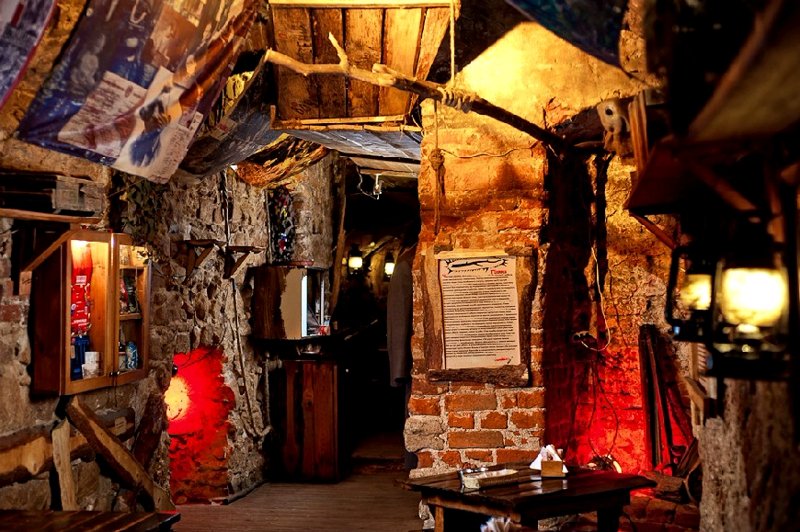 Photo: Kryivka
To go inside you need to know a password. The face control at the entrance will say to you: "Slava Ukrayini" (it means "Glory to Ukraine!"), and you must answer "Heroyam Slava!" (Glory to the heroes!). So learn how to spell it or wait for trouble :)
In fact, of course nothing bad happens, but a kind of ritual will immediately immerse you into the atmosphere of the unique institution.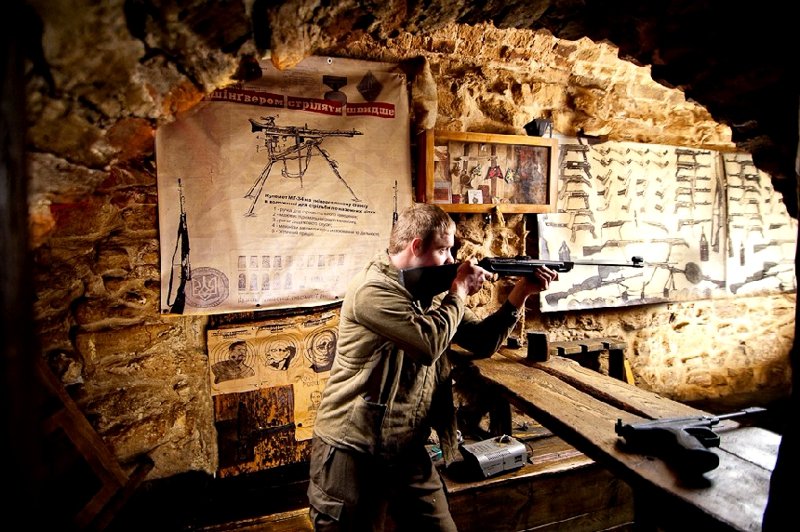 Photo: Kryivka
Dinner for two will cost from 200 to 400 hryvnias.
Things to do here
1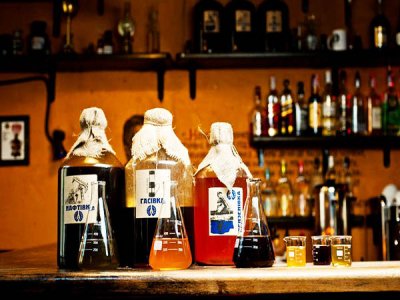 Try benzinovka
Benzinovka is a signature Lviv drink with a strange name, that sometimes misleads inexperienced travelers.
UAH 14
6 Know more things to do?
Share your ideas of what to do in Lviv with other travellers — together we'll make our travellings more interesting!
Kryivka on the map
Location: Market Square, 14.
Open hours
round the clock every day.
Contacts
Phone: +38 095 260 4546