Adventure Rating in Lviv
TOP-20 adventure's step-by-step
recipes & lifehacks
How to climb the Town Hall in Lviv
How to climb the High Castle in Lviv
How to try Masochito cocktail in Lviv
How to find Lviv lions in Lviv
How to watch a movie in the open-air cinema in Lviv
How to try Lviv beer in Lviv
How to drink Lviv coffee in Lviv
20 things to doin Lviv
Residents of Lviv always manage to be original and unique, even the streets here have not one, but several names.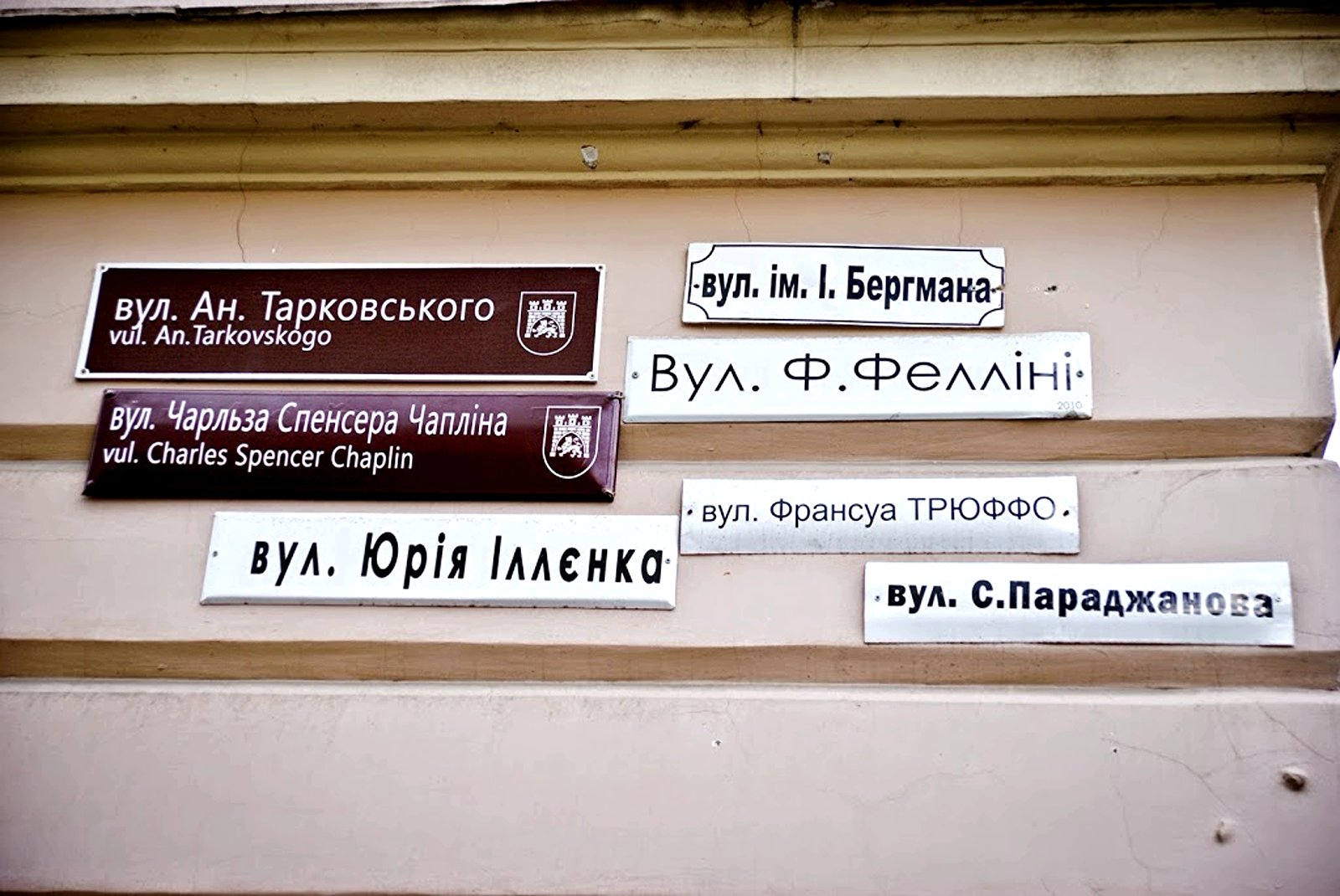 How is it possible that the street has several names? Very simple. The tradition to hang a new tablet appeared in 2006 after the film festival "KinoLev". Every year at the end of the holiday, Archivna Street is named after the one to whom the festival was dedicated. That's why, once a small street with a simple name bears the names of Fellini, Bergman, Truffaut, Paradjanov and Ilyenka. And one more nameplate will be added here next year :-)
Street with several names on the map
Location: Archivna Street, near the Arsenal Museum.