Adventure Rating in Lviv
TOP-20 adventure's step-by-step
recipes & lifehacks
How to climb the Town Hall in Lviv
How to climb the High Castle in Lviv
How to try Masochito cocktail in Lviv
How to find Lviv lions in Lviv
How to watch a movie in the open-air cinema in Lviv
How to try Lviv beer in Lviv
How to drink Lviv coffee in Lviv
20 things to doin Lviv
This restaurant is a secret luxury place that no one knows about, but Oddviser will reveal you the secrets of this institution.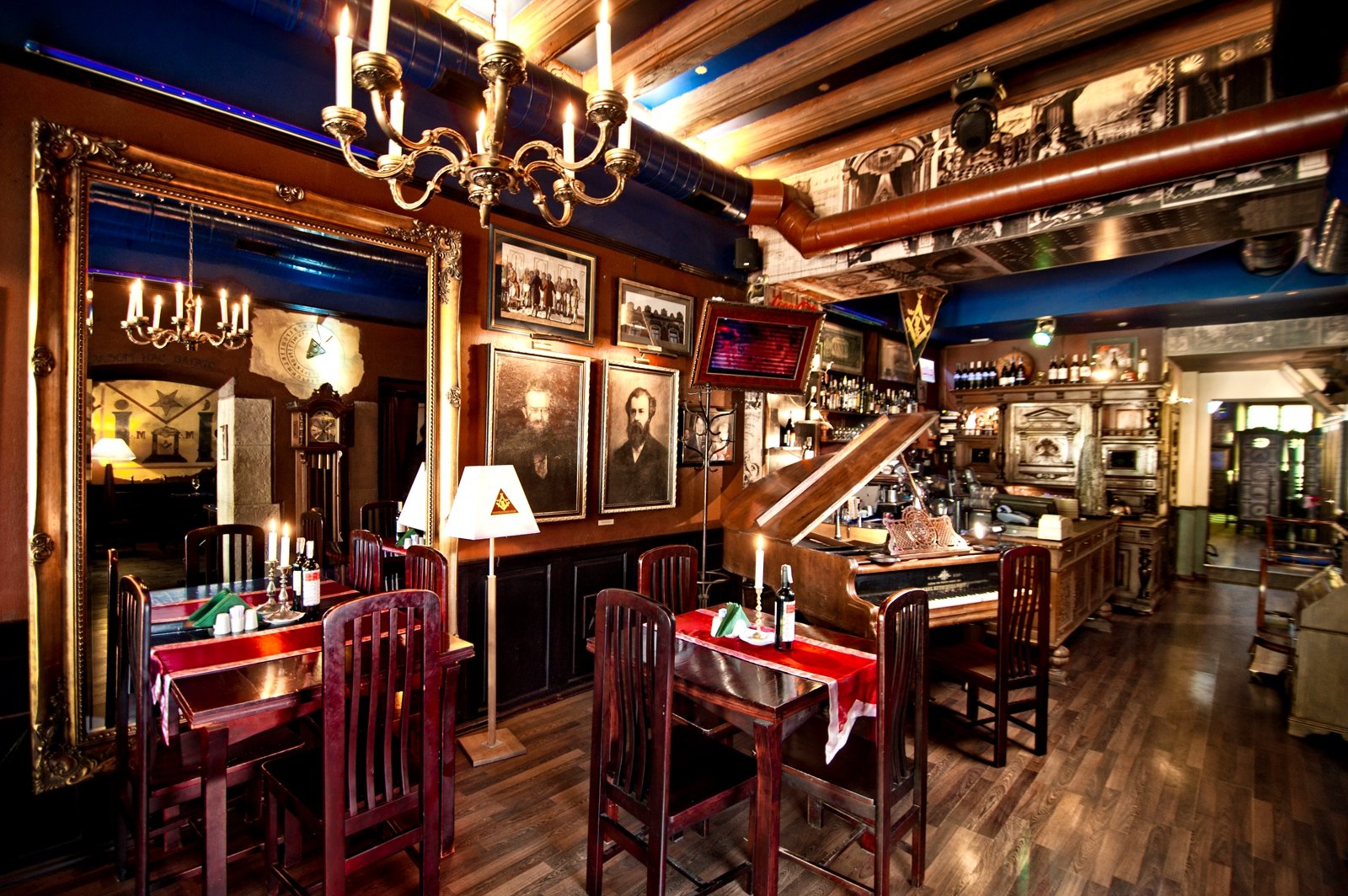 This restaurant does not have a name, but it is called "The most expensive restaurant in Galicia" this words reveal its essence, because this is the most expensive restaurant in Ukraine, and its quite secretive, only a few people now where it's located.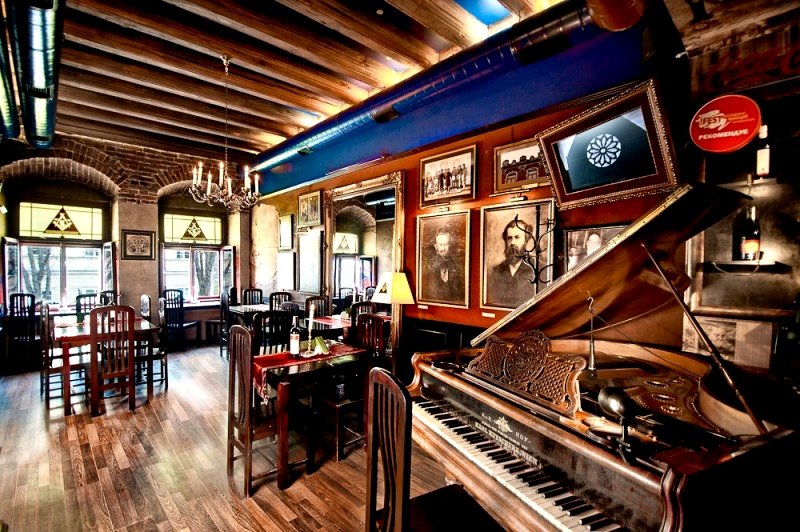 Photo: Naidorozhcha Restoracija Galychyny
It is placed at the same address as the famous
Kryivka
, but you will not find signs or signposts. Rise to the second floor of the building and call or knock on the door number 8. Do not be surprised when a man in a dressing gown will open the door, this is a hostesses. He will give you a triangular piece of paper. Just take it. Along your way to the table you will be given a few more pieces of paper or you will find them in the menu or under your plate - collect them all.
The atmosphere here more closely resembles a secret place, where the mighty people of this world come to dine. People eat here in white gloves and from big beautiful plates. On the walls you will see the portraits of great masons, and in the corner stands a grand piano and sometimes the owner of the restaurant come to play for the guests. Do not forget to visit toilet, it is made in the shape of a huge throne of wood - feel yourself like a king :)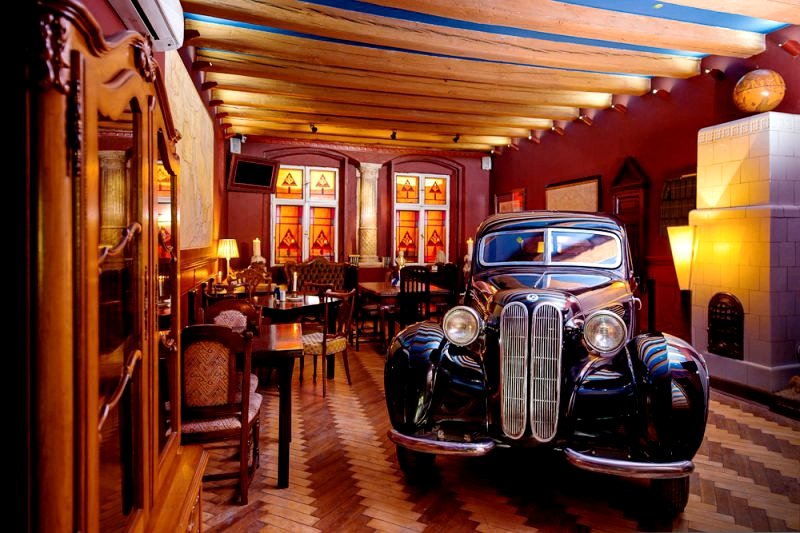 Photo: Naidorozhcha Restoracija Galychyny
The average check starts from 1000 hryvnias per person, although you will get a bill with much bigger price, but do not be afraid, remember those triangles? Just show them to the waiter, he will delete a few zeros from the bill :)
Naidorozhcha Restoracija Galychyny on the map
Location: Market Square, 14 (second floor of the building)
Open hours
daily from afternoon till 23:59 pm, and on weekends and Friday until 02:00 am.
Contacts
Phone: +38 050 430 8783