Get into ukrainian mud hut
#22 of 26 things to do in Kiev
Architectural works of the Ukrainian village of the 17th century now almost never met. In order to pop into the dwelling in Western Ukraine, Bukovina, Polesie and other regions, visit the National Park of Ukrainian Architecture and Life «Pirogovo».
On a large territory of green meadows and wheat fields you can see wooden churches built without a single nail, wooden mills, as well as ukrainian mud hut «Khata-Mazanka» - the traditional Ukrainian dwelling made of clay and straw and decorated with wall paintings and embroidered towels inside.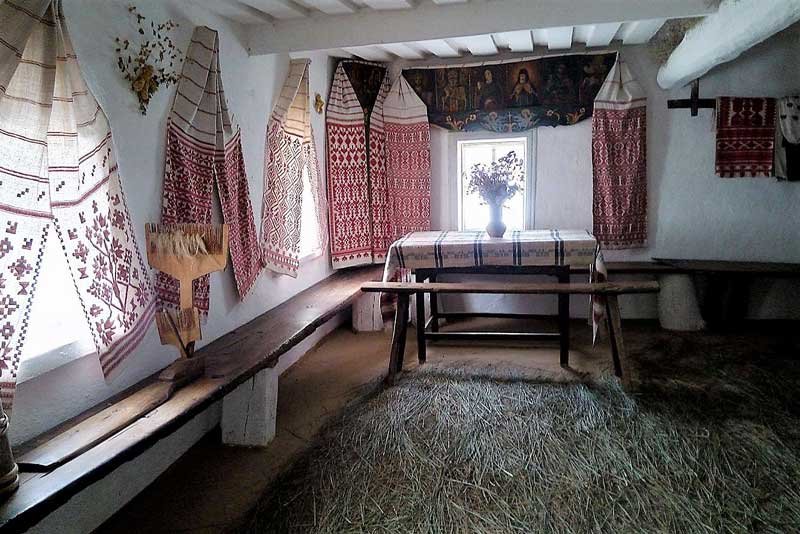 Photo: Inside of Khata-Mazanka, © Alex Nadtochiy
How to do?
1. You can get to the park from the Lybidskaya metro station by trolleybus No. 11, from Druzhby Narodov metro station by minibus No. 172, from the metro station Akademgorodok by minibus No. 576.
2. Order a guided tour of the museums in the park or take a walk yourself. Museums of national life are open until 6:30 pm, but you can stay at the territory of the park until 9:30 pm - pretty enough time for having a picnic.
Where to do?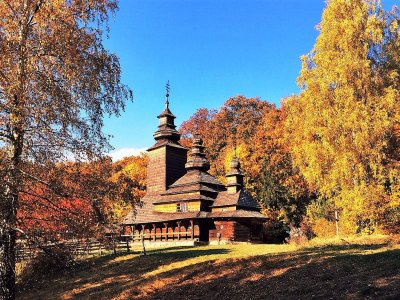 Park Pirogovo (coming soon)
An open-air museum on the site of the former village of Pirogovo, where the village houses and churches of the 17th -rn 19th centuries represent different parts of Ukraine.
4
Kiev
Location:
Academician Tron'ko St., Pirogovo Museum
Open hours:
10 am - 8 pm
Phone:
+380445262527
Official website:
http://pirogovo.org.ua/
When to do?
Any day except Wednesday from 10 am to 6 pm.
How much?
Admission for adults - 40 UAH, for children - 20 UAH, for the children up to 7 years - free admission.

Group ticket "Wedding" (up to 10 people) and a ticket for photoset - 200 UAH.

Guided tour of the museums - 100 UAH per hour up to 20 people.